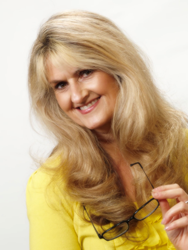 Stop! Stop thinking small, feeling weak, acting powerless and awaken your ability to make huge changes in who you are and how you live.
Rancho Palos Verdes, CA (PRWEB) February 17, 2017
Empowering each person's mental functions, physical well-being, and emotional flow is Dr. Carol Francis' goals for each and every seminar, session and class she offers. At the International Hypnosis Federation Retreat Conference, Dr. Carol Francis will demonstrate five different brainwave tools which help energize creativity, focus mental functions, enhance athletic focus and skill sets, waken guided imagery and remote viewing skills, change bad habits and enhance personal mind-body flows. March 3-5, 2017 the IHF Retreat is at the beautiful and peaceful Mary and Joseph Retreat Center 5300 Crest Rd, Rancho Palos Verdes, CA 90275 atop of the Palos Verdes Peninsula. For pre-registration for the entire conference, go to ihfretreat.com or at this link.