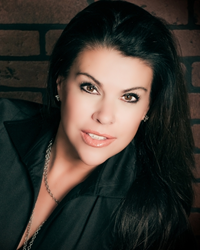 Victoria brings great energy, work ethic and a stellar reputation in the industry to KV. She and her team will represent KV well in DFW. - Zach Sams, KV Executive VP.
Dallas, TX (PRWEB) February 16, 2017
Kensington Vanguard National Land Services (KV), one of the largest independent, full-service national title insurance agencies in the country, is pleased to announce the hiring of new VP of Business Development for its Lone Star Division, Victoria DeLaCruz.
"I chose KV for its stellar reputation in the marketplace and the high moral fiber that is interweaved within the organization," DeLaCruz said. "With this rock-solid foundation in place, I would like us to become the number one provider of title and escrow services in the DFW Metroplex, and beyond."
In her position as Business Development VP, DeLaCruz will provide superb title insurance and closing services for realtors, mortgage professionals and business-to-business contacts within the DFW real estate industry. Bringing more than 18 years of in-depth, hands-on experience in business development, marketing, and new product/service launches, she plans to educate prospects and repeat customers regarding their specific title/escrow requirements aligned with market conditions.
"We are thrilled that Victoria has joined Kensington Vanguard's Lone Star Division," said KV Executive Vice President Zach Sams. "She has been a top performing business development rep in the DFW Title market for years."
In her own words, DeLaCruz looks forward to leveraging powerful marketing and "hunter" skills to create a valuable network chain. She will help stakeholders involved in real estate transactions, ensuring that real estate transactions are always expeditious and secure. Her moral fiber is a large part of her achievements, as she thrives on being a part of the success of others, bringing referrals to her dedicated partners and watching others grow to meet their goals.
"Victoria brings great energy, work ethic and a stellar reputation in the industry to KV," Sams said. "She and her team will represent KV well in DFW."