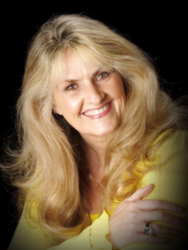 Research indicates that meditation, prayer and healing work have considerable impact upon world events including politics, world peace, poverty, sane reactions, environmental policy or the need for progressive changes.
Torrance, CA (PRWEB) February 15, 2017
Dr. Carol Francis organizes spiritually minded individuals who wish to make a significant impact on current political, social and environmental circumstances in the USA on February 26, 2017 at 11AM at 3655 Torrance Blvd., Torrance, CA and online during that day at YouTube.com/SpiritualJourneyTools.com. Doors close at 11:10AM so meditation, prayers, energy work, Reiki healing or light work, shamanic work, and mindfulness activities can commence in peaceful and focused fashion. The meeting is not a political forum, nor conflict oriented and is open only to those wishing to contribute their skills and heart or those wishing to quietly observe.
This group embraces the respectful verve of empowering humane, sane, wise, honest, clear, environmentally protective, socially responsible, and financially respectful public servants and governmental practices and policies that support 100% of the USA population and countries affected. Nonpartisanship, nondenominational, and humanly tolerant individuals are encouraged alongside those with one-sided convictions who can remain focused on the attitude of harvesting healthy, enlightened positive changes and policies for humans, animals, plants, and Earth in all their entirety.
For more information, contact Dr. Carol Francis at drcarolfrancis.com or 310-543-1824.