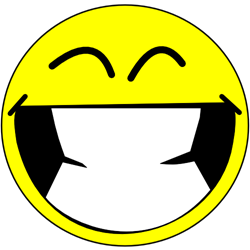 Patients who may opt for certain kinds of cosmetic and general dental services may also choose to avoid others.
Los Angeles, CA (PRWEB) February 27, 2017
A February 8 article on Huffington Post Style Canada gives us images of 15 attractive people who, the headline promises, will induce "gap teeth envy." San Fernando Valley clinic Medical Center Dental Care notes that the article reveals an important truth about how we relate to our teeth: they are an important part of our appearance, but how we perceive them is a very individual matter. The clinic notes that such issues as whether to embrace gap teeth or whether to use cosmetic dentistry to change their shape and size is a personal choice and an entirely individual matter. They add that patients who may opt for certain kinds of cosmetic and general dental services may also choose to avoid others. For example, some patients may decide to leave gap teeth alone, while taking many other steps to improve the appearance and function of teeth. The clinic adds that there are more options for dental health and appearance available than ever. They include:
Dental Implants: A natural gap in the teeth is one thing, missing teeth are something else, says Medical Center Dental Care. They are a serious problem for patients, not only in terms of cosmetics but, more importantly, oral and overall health. While some patients still opt for bridges and dentures to deal with this problem, dental experts and patients agree that dental implants are by far the best long-term solution. The clinic points out that this is because they both look and perform almost exactly like natural teeth, while also being effective for preventing bone loss and other long-term health problems that are often associated with missing teeth.
Root Canals and Crowns: Of course, preventing the loss of a tooth is always preferable to replacing it, but sometimes dental issues can go beyond cavities and can seriously compromise the health of a tooth. Fortunately, a root canal followed up by the use of a carefully customized crown, can fully restore the function and appearance of a tooth. The clinic adds that, while root canals have a somewhat fearsome reputation, when properly performed by an expert endodontist, they are comparable to having a cavity filled and not particularly uncomfortable.
Veneers: Of course, sometimes patients really do want to alter gaps and other cosmetic matters that they prefer to correct, says Medical Center Dental Care. Veneers can change the appearance of teeth in a number of ways to make them more symmetrical and generally to the patient's liking, Problems addressed include misaligned or crooked teeth, as well as unwanted gaps and discoloration. The clinic adds that Lumineers, a special type of veneer that some patients prefer, are also available.
Readers who are interested in learning more about the options available from Medical Center Dental Care are welcomed to contact them at (818) 452-0038. They can also visit the practice online at http://www.MC-WestHillsDentalCare.com.