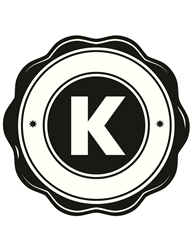 Seal-K certification allows MSI to offer Kosher families and businesses over 56 trend-setting Q™ Premium Natural Quartz countertop products.
Orange, CA (PRWEB) February 21, 2017
M S International Inc. ("MSI"), North America's Leading Supplier of Premium Surfacing Products, announced today that its entire Q™ Premium Natural Quartz line is now Kosher certified with the Seal of the Kosher Trust (Seal-K). Seal-K certification makes Q™ countertops suitable for Kosher foods.
Seal-K is widely recognized by both US and European rabbinical authorities and approved by some of the most respected names in Kosher supervision. Guided by the highest standards, members of the Seal-K team are certified by the Chief Rabbinate of Israel.
Q™ Premium Natural Quartz countertops are an ideal choice for modern Kosher kitchens. Not only are they Seal-K certified, Q™ countertops are also non-porous, stain-resistant, highly durable, and low maintenance. Additionally, this innovative quartz brand is backed by MSI's best in class supply chain, a lifetime residential warranty, competitive pricing, as well as environmental and safety certifications on NSF, LEED Gold, and membership in the U.S. Green Building Council.
Sam Kim, Vice President of MSI, comments, "Part of MSI's mission is to provide consumers with the highest quality and broadest selection of surfacing products. Q™ Seal-K certification supports this goal by allowing us to offer Kosher families and businesses over 56 trend-setting countertop products, including several highly popular Italian white marble looks." He adds, "We're proud to offer consumers a stylish Kosher countertop; in doing so we're offering one of the most comprehensively certified countertop solutions in the industry. The positive feedback we're receiving about Q™'s Kosher designation is phenomenal."
Statuary Classique, Calacatta Verona, and Calacatta Classique are among the newest and most popular white marble look-alikes in the Q™ Collection. Kosher certified and trend-forward, these slabs are also authentically through-body — another important point of distinction. Many competing quartz countertops feature non-through body veins which are only at the surface level and require miter-edge detailing to achieve a natural look. The veins which appear on the surface of Q™ slabs go all the way through the product, achieving a remarkably natural stone look — no mitering required.
Explore the entire Seal-K certified Q™ Premium Natural Quartz line, or watch this video to learn more about North America's fastest growing quartz brand.
Founded in 1975, MSI is the leading supplier of Premium Surfaces including flooring, countertops, decorative mosaics and wall tile, and hardscaping products. MSI's product offering includes an extensive selection of granite, marble, porcelain, ceramic, quartz, glass, quartzite, and other natural stone products. Headquartered in Orange, California, MSI also maintains distribution centers across the United States and Canada. MSI's product line is imported from over 36 different countries on six continents bringing the very best products to the North American Market. The company maintains an inventory of over 125 million square feet of material.
For more information on MSI, visit: http://www.msistone.com