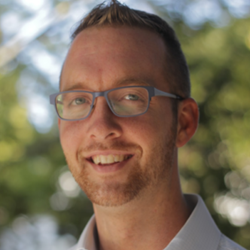 Palo Alto, CA (PRWEB) February 16, 2017
The sales team will target large businesses and will be working to convert these organizations onto the Click Up platform as their primary project management software.
While sales is a new focus for the startup, which has focused so far on building their product, they are excited as they begin treading into unfamiliar territory.
Leading the charge will be Chris Cunningham, a sales veteran who built a team that generated over 6 million last year. He Joined ClickUp as the VP of Sales in December to help the startup grow revenue and hit their profit goals.
"My background is working with very large companies and finding ways to initiate and develop high-value relationships," said Cunningham, "At this level, you can't just cold call and close a sale in 45 minutes, you have to understand organizational structures, complex sales cycles, how to get a strong point of contact – all these different things which are extremely challenging without some degree of experience."
While the complexity and difficulty of the field is off-putting to many, Cunningham believes that he can hire hungry applicants with the qualities needed to be shaped into effective sales reps within his system.
"Sales is a unique part of the business world. Unlike many areas, like programming, you can get very young, inexperienced individuals coming out of college and train them into extremely competent salespeople within a matter of months."
Cunningham will be spending most of his time training the sales team while simultaneously building the sales processes that Click Up will be using for the foreseeable future.
To apply for a role within the Enterprise Sales team visit: https://clickup.com/