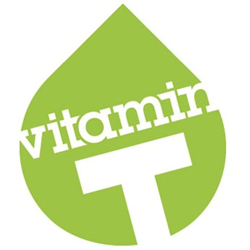 Los Angeles, CA (PRWEB) February 16, 2017
Aquent and Vitamin T, leading global staffing firms dedicated to marketing, creative, and digital professionals, announced today they have won Inavero's Best of Staffing® Client and Talent Awards for providing superior service to their clients and job seekers.
Presented in partnership with CareerBuilder, Inavero's Best of Staffing winners have proven to be industry leaders in service quality based completely on the ratings given to them by their clients and by the permanent and temporary employees they've helped find jobs.
On average, clients of winning agencies are 2.5 times more likely to be completely satisfied with the services provided compared to those working with non-winning agencies, and talent of winning agencies are 3.6 times more likely to be completely satisfied. Award winners make up less than two percent of all staffing agencies in the U.S. and Canada.
Aquent and Vitamin T received customer satisfaction scores of 9 or 10 out of 10 from over 70% of their clients and over 65% of their talent—both significantly higher than the industry's average.
"At Aquent and Vitamin T, our data-driven approach provides clients with high quality talent who closely match their needs and fit their culture," said Ann Webster, president of Aquent. "We also strive to provide our clients and our candidates with a great experience by making it easier to hire talented people and to find great gigs. Winning these awards is clear testimony to all the hard work our staff put into building deep client relationships and helping talented professionals achieve their career goals."
Susie Hall, president of Vitamin T, added, "As a division of Aquent, we're proud to carry on the 30-year tradition of exceptional customer service. We're thankful to have clients and talent who value the work we do to help them connect and make great creative and marketing possible!"
"Staffing firms are giving top companies a competitive advantage as they search for talent in North America," said Inavero's CEO Eric Gregg. "The 2017 Best of Staffing winners have achieved exceptionally high levels of satisfaction, and I'm proud to feature them on BestofStaffing.com."
About Aquent
Aquent offers a broad range of staffing services to help global companies add technical expertise to their marketing and creative departments, increase the bandwidth of their in-house teams, and achieve higher quality creative work. To learn more about Aquent's full range of services—including Aquent Studios, Aquent Gymnasium for online training, and our cloud-based solutions— please visit: http://aquent.com.
About Vitamin T
Vitamin T is the talent agency for digital creatives. We personally meet each of our candidates face-to-face and conduct hands-on assessments and full portfolio reviews to ensure our talents' skills are best in class. We provide subsidized medical, dental, and vision, as well as a 401(k) plan—not to mention free online training through Aquent Gymnasium. And because we're local, you'll always have highly qualified candidates as fast as humanly possible. To learn more, please visit: https://vitamintalent.com.
About Inavero
Inavero administers more staffing agency client and talent satisfaction surveys than any other firm in the world. Inavero's team reports on over 1.2 million satisfaction surveys from staffing agency clients and talent each year, and the company serves as the American Staffing Association's exclusive service quality partner.
About Inavero's Best of Staffing
Inavero's Best of Staffing® Award is the only award in the U.S. and Canada that recognizes staffing agencies that have proven superior service quality based completely on the ratings given to them by their clients and job candidates. Award winners are showcased by city and area of expertise on BestofStaffing.com – an online resource for hiring professionals and job seekers to find the best staffing agencies to call when they are in need.
Contact Details:
Tim Donnelly, Media Contact
Phone: 323.475.7372
Email: tdonnelly(at)vitamintalent(dot)com
Address:
Vitamin T
5670 Wilshire Blvd #1000
Los Angeles, CA 90036
Web: https://vitamintalent.com
Source: Vitamin T, Aquent
###