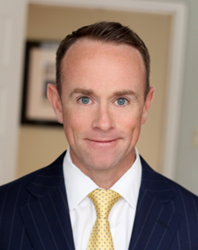 In cases of sex abuse or assault of a student, schools and churches often protect their own interests over those of innocent children. We're seeking justice on behalf of victims across the country. –Brian Kent, Esq.
Philadelphia, Pennsylvania (PRWEB) March 01, 2017
On January 27, 2017, Laffey, Bucci & Kent together with a local law firm, the Bucci Law Firm, filed a civil sex abuse lawsuit in the Circuit Court of Kanawha County, West Virginia. The lawsuit was filed on behalf of two unnamed adult males, who have only been identified by their initials. See L.B. and T.B. v. Seventh-Day Adventist Church et al. Case #: 17-C-146.
The suit names 10 defendants, including two schools and a church. Other parties include regional associations of the Seventh-Day Adventist Church: the Southern Union Conference Association, the Columbia Union Conference Association, the Mountain View Conference Association and the Kentucky-Tennessee Conference Association. Former directors at the now closed schools have also been named in the lawsuit.
The lawsuit involves the Miracle Meadows School in Salem, West Virginia and the Advent Home Learning Center in Calhoun, Tennessee. Both were affiliated with the Seventh Day Adventist Church and were marketed as boarding schools for older children with behavior issues.
According to the Complaint, the two plaintiffs suffered extreme acts of abuse at the ages of 12 and 11, respectively. The lawsuit alleges sexual abuse and extreme physical, mental abuse. The schools face serious allegations involving multiple children, including sex abuse committed by fellow students as well as school employees, prolonged isolation, denial of food, denial of bathroom facilities, etc.
For more information about Laffey, Bucci & Kent, please visit http://www.laffeybuccikent.com or call 215.399.9255. The law firm focuses on crime victim injury cases including sexual assault. Attorneys at the firm are licensed to practice law in multiple states and handle cases throughout the country.