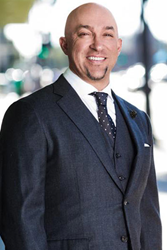 At its fundamental level, every surgery is deeply rooted to a person's sense of well-being and sense of self-confidence. We thus strive to exceed our clients' expectations, at each and every touch point."
Beverly Hills, California (PRWEB) February 17, 2017
CONTACT:
Glenn Vallecillos, MD, FACS
+1 (310) 273-3007
info@drvallecillos.com
drvallecillos.com
Beverly Hills plastic surgeon Dr. Glenn Vallecillos experiments SculpSure, the hot, new, aesthetic, non-surgical procedure to reduce subcutaneous fat cells.
Dr. Vallecillos says, "Traditionally, plastic surgery has been centered around that idea that to achieve ones desired results a surgical procedure was required. However, with recent advancements in technology I have had the ability to implement an extensive variety of non-surgical procedures into my practice. As a result, I have begun focusing on a combination of both surgical and non-surgical procedures, which I find provide the ideal outcome for my patients."
SculpSure is a noninvasive fat reduction treatment. It's fast – the procedure only take around 25 minutes – and practically painless with no downtime after treatment. It has a 98% satisfaction rating, with patients experiencing up to 24% fat reduction by 12 weeks. The procedure uses diode lasers to heat fat cells between 42 and 47 degrees Celsius. This kills the fat cells and the body flushes them away, causing the area to shrink. SculpSure also includes a cooling system that protects the skin from injury.
"At the beginning of 2017, I decided to give SculpSure a try," Dr. Vallecillos says. "During my treatment, I had my nurse attach all four applicators to my lower back. My goal was to determine how well it would work and whether or not it was truly a minimally painless procedure. I must say, I'm very impressed with the results. The treatment itself was quick and easy. Even though the target area would heat up, the cooling system would kick in so I was comfortable throughout the procedure. I experienced some tenderness in the treatment area for the next day or two, but could immediately resume my regular activities and even went to the gym the next day. Then, after the five-week mark I experienced noticeable fat reduction and had tighter skin in the treatment area."
The FDA approved SculpSure in 2015 for the disruption of fat cells for aesthetic use. Dr. Vallecillos recommends the device for its noninvasive nature and flexibility. This flexibility is due to SculpSure's four applicators, which allow treatment of multiple areas at once, which why SculpSure takes about half of time of comparable treatments, such as CoolSculpting.
Dr. Vallecillos began his practice in 2005 with the goal of using cosmetic enhancement to complement the patient's natural appearance and features. He practices evidence-based medicine, and his patient consultations include extensive education to help ensure they have realistic expectations for their chosen procedures.
Recognized as an expert in nonsurgical rejuvenation, Dr. Vallecillos speaks locally, nationally, and internationally about minimally invasive cosmetic treatments. His passion for these procedures has led to Dr. Vallecillos training hundreds of other top physicians in non-invasive aesthetic procedures, such as advanced injection techniques.
In addition to his thriving medical practice and active public speaking schedule, Dr. Vallecillos regularly contributes to The European Journal of Plastic Surgery, InStyle's Best Beauty Buys, Sherdog, and SheKnows. He has also appeared on CNN's Larry King Live, Inside Edition, CBS's The Doctors, E! News, ABC's Good Morning America, and Fox News.