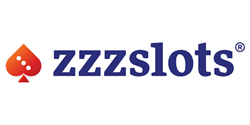 https://zzzslots.com - the first free-slots online casino launches today!
Bucharest, Romania, (PRWEB) February 21, 2017
ZZZslots introduces the world's first assembly of over 3000 slot machines to play online. All of them are free and the collection gets daily updates.
What's new to the gambling arena?
ZZZslots.com is a website dedicated to transforming a well-known gambling activity - playing the slots - into something more, by offering it to users for at no cost.
The slot machine games on ZZZslots are available to be played online and they adapt to any device, be it mobile or not. This greatly enhances the options players can enjoy, no longer being conditioned by the physical location of brick and mortar casinos.
Variety is one of the website's most notable characteristics. Because there is such a large number of games available on the site, the themes the slot machine games propose are also multifaceted, so they are categorized accordingly.
Keeping everything organized, slot machine games on the site are either classified by Paylines, Themes or Providers or included in categories associated with the respective game features. These are 3D slots, Classic Slots, Mobile Slots, New Slots, No Deposit Slots, No Download Slots, Progressive Jackpots and Video Slots.
As seen on https://zzzslots.com/, the newly posted games are always on display so that returning visitors can find the most recently added casino slots as soon as they access the site's homepage.
The sheer volume of slot machine games on this website is another one of the site's specific features. Aside from the fact that thousands of games are available to be played for free, new ones are being added daily, in order to enhance the range of available choices.
ZZZslots practices and encourages responsible gaming. Minors are prohibited from accessing the website due to the fact that, even though the site does not provide the direct option for real money gambling, it does promote various categories of gambling through the posted materials.
Visitors to ZZZslots will also be able to find references to the most reputable online casinos that they can access in order to gain various bonuses and other perks. Such bonuses include high roller, second deposit, and welcome bonuses and gambling enthusiasts can make their choice accordingly.
Aside from slot machine games, a selection of other popular casino games is also available without charge on the website. These include online blackjack, online roulette, online keno, baccarat, craps, online bingo, video poker, and even scratch cards.
The creators of this concept were expecting huge success from the get-go. "We have received a lot of positive feedback that has made us aware of the impact we had on the industry. We've always had big hopes for this project and we're happy to see our expectations come to life" sais the ZZZslots project manager, Eugene Popescu.