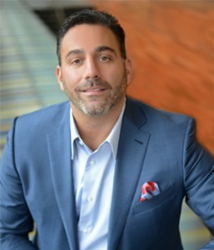 It is one of the greatest honors of my life.
EAST BRUNSWICK, NJ (PRWEB) March 08, 2017
New Jersey-based residential mortgage lender First Choice Loan Services Inc., a Berkshire Bank Company, proudly announces Senior Executive Vice President and Chief Operating Officer Norman T. Koenigsberg received The Ryan's Hero Award from Ryan's Quest, a charity established to increase awareness of and find a cure for Duchenne muscular dystrophy. The presentation was made at Ryan's Quest's Valentine Ball on February 11 at the Hyatt Regency in Princeton, New Jersey.
Koenigsberg has had close ties with Ryan's Quest through sponsoring and attending its events over the past 8 years. The organization was birthed after David and Maria Schultz's son Ryan was diagnosed with Duchenne muscular dystrophy. This disease occurs in approximately 1 out of every 3,600 male births. It is considered one of the most common and severe forms of muscular dystrophy. Considered a genetic disorder, approximately 35% of all cases appear to be by spontaneous mutation. Duchenne is typically diagnosed between 3 and 7 years of age and follows a predictable progressive clinical course of muscle weakness. Loss of ambulation occurs by the age of 12 and death generally in early adulthood secondary to respiratory or cardiac failure.
For his unwavering support, Ryan's Quest Co-Founder David Schultz believes Koenigsberg was a well deserving honoree.
"Each year, we award a special individual with The Ryan's Hero Award. In the past, we have recognized those who have either been touched by Duchenne or who have made an impact on our crusade against this disease such as scientists, doctors, researchers, moms and dads of boys with Duchenne, and even a Duchenne warrior who lost his battle just this past summer. These heroes are truly remarkable," said Schultz. "Norman has unconditionally supported Ryan's Quest since our inception. He has the biggest, most genuine heart and taken time out of his busy life to help the foundation grow and to make Ryan's life just a little bit brighter."
Koenigsberg is honored to have been given this award.
"I'm humbled to be acknowledged by Ryan's Quest in this way. More than that, I'm fully dedicated to supporting their purpose and being an advocate in the journey to find a cure Duchenne muscular dystrophy," said Koenigsberg. "Knowing Ryan and his family and seeing their bravery and determination is incredibly inspiring to me. I truly have no words for what this recognition means to me. It is one of the greatest honors of my life."
Schultz adds, "Norman's generosity and thoughtfulness has created some amazing experiences for Ryan. He has made an everlasting impression upon us and our son."
Since its founding, Ryan's Quest has raised over $2 million towards finding a cure for Duchenne muscular dystrophy. For more information on Ryan's Quest, please visit http://www.ryansquest.org
About First Choice Loan Services Inc.
First Choice Loan Services Inc., a Berkshire Bank Company is headquartered in East Brunswick, New Jersey. Founded in 2009, the company is licensed to originate and close residential mortgage loans nationwide, excluding Arkansas, Hawaii and New York. With 11 locations across 6 states and close to 500 employees, First Choice Loan Services Inc. offers FHA and VA programs, Jumbo loans, fixed and adjustable rate loans, and refinancing and renovation programs. First Choice Loan Services Inc. is an Equal Housing Lender, NMLS #210764. Licensed by the New Jersey Department of Banking and Insurance. AZ BK# 0918586. To learn more about First Choice, visit http://fcloans.com/.