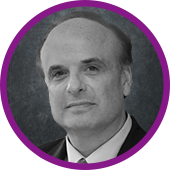 Crosswalk empowers healthcare professionals with the necessary molecular proficiency to support the widespread adoption of precision medicine.
San Francisco, CA (PRWEB) February 20, 2017
Cancer diagnostics and pathology workflow solution provider Inspirata®, Inc. announced today the re-launch of "Crosswalk Insight: Oncology™" (Crosswalk), a unique precision medicine knowledge visualization and decision support platform.
The new and enhanced version of Crosswalk can now be accessed through Inspirata's diagnostic cockpit and is downloadable as an app for any mobile device and computer. Crosswalk was acquired last September when Inspirata purchased the assets and intellectual property of Boston-based Precision Medicine Network™, Inc. (PMNI).
"Precision medicine requires multidisciplinary communication, molecular diagnosis, patient counseling and personalized therapy," explains Inspirata's Senior Vice President of Precision Medicine, Mark Boguski, MD, PhD, FCAP. "With the rapid advances in precision medicine, it is challenging to stay up to date on all of the molecular tests and clinically actionable therapies available for cancer. Crosswalk bridges the gap between a patient's anatomic pathology tumor images, genotypes and molecular pathways, matching them with currently available drugs and relevant clinical research trials."
Formerly the CMO and Co-founder of PMNI, Dr. Boguski is a well-known leader in biomedical informatics, genomics and precision medicine. He envisioned Crosswalk empowering healthcare professionals with the necessary molecular proficiency to support the widespread adoption of precision medicine. "Crosswalk is designed to enable pathologists, radiologists, oncologists and other patient care team members to quickly and easily navigate image-based graphical pathways to determine which molecular tests to order and to optimize therapy and facilitate clinical trial matching and enrollment once they have the results," continues Boguski.
In addition to being available in desktop browsers as well as an app for iOS, Windows and Android devices, Crosswalk has been integrated into Inspirata's diagnostic cockpit that provides interfaces to internal and external molecular laboratories for seamless test ordering and reporting workflows.
"We are excited to re-launch a re-tooled, device agnostic version of Crosswalk and also to be able to offer it within our comprehensive anatomic and molecular pathology workflow solution," says Inspirata CEO Satish Sanan. "We are privileged to have Dr. Boguski's visionary leadership in the field of precision medicine to help us shape Inspirata's solutions."
About Inspirata, Inc.
Inspirata®, Inc. offers the most comprehensive cancer diagnostics workflow solution available for precision diagnosis today. The solution, which employs a unique "solution-as-a-service" business and delivery model, accelerates anatomic and molecular pathology workflows and facilitates whole slide imaging and image analytics, prognostic and predictive assays, remote consultations and tumor boards. This comprehensive solution includes an Enterprise Service Bus (ESB) to help to solve interoperability issues and a Natural Language Processing Engine (NLP) for structuring data. Inspirata amalgamates this structured data into a central multi-institutional and multi-modal big data cancer repository for clinical, research and educational purposes. Its use will extend to physicians, patients, researchers and pharma among others. This comprehensive solution facilitates a modern precision diagnosis to build a strong foundation for precision medicine. For more information, please visit http://www.inspirata.com or contact info(at)inspirata(dot)com.