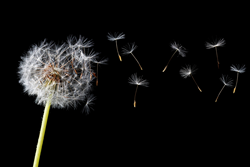 Strategy 2 Market believes in the inclusiveness of strategy, and that members of the project team need to be well-versed in strategy.
Chicago, IL (PRWEB) February 20, 2017
Strategy for Product Developers (Engineers included) is a corporate workshop for project and leadership team members. Tools and frameworks are provided so the team receives the immediate benefits of having a strategy: speed, less politics, and a common product development direction with goals. The project team learns how they contribute to one of the most important parts of the product development system: Strategy.
Topics of the workshop include; building the major components of a strategy (enterprise/business/product); including but not limited to innovation strategies, business models, roadmaps, and developing a strategic framework for the environment they are operating in.
The team will learn…

Importance of a strategic framework for driving a product development system
How the business strategy sets direction for the team
How the business model creates opportunities or constrains product development
How the innovation strategy sets the context for how the organization innovates
How the market strategy defines the types of customers and types of problems to solve
Different types of product strategies
How to integrate market, product and technology strategies
How a platform strategy can accelerate product development
How roadmaps will help with cross-functional planning and prioritization
How to implement strategies and roadmaps into the pipeline, process and portfolio