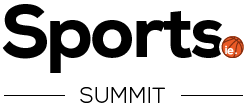 London (PRWEB) February 20, 2017
One of the key factors in the development of sports analytics has been player tracking. The ability for teams to accurately measure the movement of their athletes on the pitch, the field, the court, or the track can give coaches unparalleled insight into the team's tactics and a player's performance. Other tools have begun to emerge alongside player tracking, though, to give analytics teams and coaches a fuller picture. Spatial analytics, for example, is a technique pioneered by basketball teams, and the football or rugby clubs that best learn from it will gain an edge.
The impact of new technologies on sports coaching is something else that will become clearer in the coming years. The use of VR in training, for example, is still very much in its infancy and there are teams pioneering the exploitation of what is a nascent technology. VR has the versatility to be applied to a multitude of sports, and it allows for the recreation of very specific game moments, offering a unique look at player responses and reactions. Other tech, like improved player tracking devices or wearables that measure biometrics and help teams mitigate injuries, will also play a part as sports analytics develops, and teams need to be ready to embrace it.
This April 5-6, Innovation Enterprise will play host to the Sports Analytics Innovation Summit in London. Over the two-day event, attendees will hear from some of sport's leading analytics practitioners, with speakers from West Ham United FC, British Swimming, Everton FC, Team Sky, Aston Villa FC, Newcastle United FC, Valencia FC, and many more. The summit will cover emerging sports analytics trends on top of established ones, giving every attendee something to take back to their clubs or companies.
On top of the insight from sports analytics' leading voices, the summit will provide opportunities for attendees to meet, discuss the industry and share ideas with other executive-level decision makers and key practitioners. Through panel discussions and organised networking sessions, the summit will ensure that every attendee has the opportunity to be heard and potentially find the next great solution for their company or team.
——————————————————————————————————
Innovation Enterprise Ltd, a division of Argyle Executive Forum, is a business-to-business media brand specializing in delivering the most innovative business solutions to executive-level decision makers. Innovation Enterprise produces a range on online and offline content, including, but not limited to, summits, online learning, webinars, and white papers, as well as offering other additional services such as lead generation and bespoke research.
Innovation Enterprise focuses on seven key channels - Finance, Supply Chain, Analytics, Big Data, Strategy, Digital, Innovation & Sports - to ensure that organizations are furnished with all the cutting-edge insights necessary to driving growth in the evolving business environment.