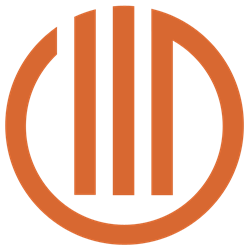 I look forward to working with Glen and Shawn and the entire IID team to build on Intelligent ID's growth as a market leader in user and data analytics and to bring innovative products and solutions to the global marketplace. —Jim Mazotas, Founder
Columbus, OH (PRWEB) February 21, 2017
Intelligent ID, a leader in data protection and user analytics, today announced that it has appointed Glen Kazerman as its new Chief Executive Officer and has added Shawn Thompson, Esq to the leadership team.
Kazerman joins Intelligent ID after over two decades of leadership and experience driving growth and developing scalable organizational capabilities in a variety of executive roles, including CEO, and board director in high growth software companies. Previously, Kazerman was CEO of Telarix, a founder of several high growth software companies and a thought leader in several segments of the software industry. Kazerman is a proven software executive who has successfully defined markets, mapped solutions to those markets and built successful companies to serve those markets on a global basis.
Thompson joins Intelligent ID after decades of investigating, prosecuting and managing insider threats and cyber intrusions and is widely sought after for his unique expertise. He is a former federal prosecutor and senior government official who held several executive positions with several agencies including the DOJ, FBI, DoD and DNI. As a seasoned risk management professional, author, experienced prosecutor and Special Agent, he is a pioneer in the field of Cyber Security and Insider Threat Management serving as a frequent guest speaker and thought leader on a variety of security topics.
"I look forward to working with Glen and Shawn and the entire Intelligent ID team to build on Intelligent ID's growth as a market leader in user and data analytics and to bring innovative products and solutions to the global marketplace. Intelligent ID's suite of monitoring and security solutions has developed a one-of-a-kind holistic approach to solving the evolving data security risks that today's organizations face, such as the detection of insider threats, negligent data handling, compliance tracking, fraud and more. I expect the entire Intelligent ID team to continue to develop software that provides next-generation solutions to our current and future customers," said Jim Mazotas, Founder and Chairman of the Board of Intelligent ID.
Intelligent ID provides an innovative suite of products focused on user risk management, endpoint-based data protection, real-time threat alerts, and non-deterministic data encryption methods. Intelligent ID's goal remains to put market-leading data and analytics in the hands of industries across all sizes and verticals, protecting critical assets from user-based threats.
About Intelligent ID
Intelligent ID is an endpoint-based user monitoring and analytics software that secures organizations' business assets by continuously analyzing and alerting management to suspect events taking place anywhere an endpoint may travel. This includes data loss or theft activity, compliance infractions, workplace liability issues, inefficient use of time and resources, infrastructure concerns, insecure file access, and more. For further information, visit us at http://www.intelligentid.com or contact us at info(at)intelligentid(dot)com.