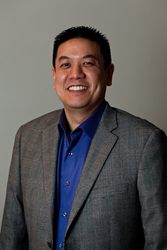 "We're extremely interested and invested in helping our clients transition to the cloud. This move signals to the industry that we are poised to build on our strong foundation and become the leader in this space."
San Jose, California (PRWEB) February 21, 2017
Contact
Taos - Main: 408-588-1200 / Toll Free: 888-826-7686
Taos today announced that it has named Hamilton Yu Chief Operating Officer. Yu, an industry veteran and cloud technology pioneer, has spent the last 20 years helping the world's top companies solve complicated business challenges by integrating the latest technologies into best of breed solutions.
Prior to Taos, Yu was VP of Cloud Operations and Professional Services where he built, scaled and optimized cloud solutions for more than 100 Fortune 500 customers. He previously led key teams within Microsoft after the iconic company bought Tellme Networks for $800 million in 2007. Yu's teams at Tellme leveraged cloud technology to create the first automated cloud voice solutions in retail and telecom verticals.
"We're getting a battle-tested leader who has a history of taking successful companies to the next level," said Taos Founder and CEO Ric Urrutia. "We're extremely interested and invested in helping our clients transition to the cloud. This move signals to the industry that we are poised to build on our strong foundation and become the leader in this space."
Yu assumes full COO duties immediately and will work to advance Taos' cloud presence. "My goal is to bring the latest innovations and technologies to what Taos is already doing in infrastructure consulting and managed services so we can demonstrate that we are the best company to help clients migrate to the cloud or manage their infrastructure post-migration," Yu said. He will purse aggressive growth and scale Taos' businesses in an "efficient and seamless way."
Yu will fill the role previously held by Jeff Lucchesi, who has announced his retirement after 38 years in IT leadership positions with Syva, Syntex, DHL, Corio, BMHC, and Taos.
About Taos
Taos is an infrastructure consulting and managed service provider focused on helping customers address how to get work done at the intersection of business and technology transformation. We find that often the biggest problems facing CIOs and engineering leaders is finding the talent and the organizational bandwidth to improve employee productivity, to deliver stability for critical systems, to improve infrastructure security and uptime and to rapidly deploy new technologies at scale. Fundamentally we aim to help business leaders more effectively navigate a turbulent, rapidly evolving technology landscape without slowing down their own innovation.
This has been Taos' focus across a 25-year track record centered in Silicon Valley and now expanding nationally. From deep, on-demand expertise to accelerate challenging projects, to managed services that keep systems running and employees productive, over 1,000 of the most innovative companies in the world turn to Taos.
To learn more about Taos, visit Taos.com and connect via Facebook, Twitter, and LinkedIn.