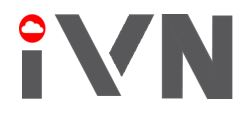 The iPhotonix superior level of support and quality contributes greatly to the delivery of market leading communication services our customers expect
Richardson, TX (PRWEB) March 07, 2017
iPhotonix, an industry innovation leader for the virtualization of Optical Access announced that Jefferson Telecom has selected the iPhotonix iVolve dual functioning AE/GPON Optical Access platform with software enabled Virtualized Gateways to deliver communication services to its customers in its serving areas. The iVolve Optical Access platform's robust feature capabilities combined with software upgradeable Virtual Gateways enables Jefferson Telecom to deliver gigabit speeds along with accompanying services like voice, video & managed WiFi (AC) to the home or office in a flexible and most efficient way.
"As part of our efforts to bring market leading fiber-optic services to our customers, we needed an access device platform that would evolve with our service offerings," said Duane Russell, chief technology officer, Jefferson Telecom. "The iVolve Platform from iPhotonix offers next-generation capabilities and allows us to provide a wide range of features to support our market-leading voice, video and data solutions. The iPhotonix superior level of support and quality contributes greatly to the delivery of market leading communication services our customers expect."
"The iVolve Platform with software enabled Virtual Gateways offers communication service providers (CSPs) unique opportunities in supporting services like home managed WiFi for the entire product life cycle of the ONT. All 60+ models of iVolve ONTs can be delivered or post-install upgraded with our Virtual Gateway solutions supporting services offerings now and well into the future. Virtualized Gateway solutions ultimately reduce truck rolls or the need to reclaim out of date customer premise equipment required for future services," said Jeff Mulqueen, deputy chief executive officer and vice president of sales and business development, iPhotonix. "We are excited our technology can help Jefferson Telecom expand its markets and offer a new world of virtualization possibilities with our ever expanding NFV offer."
About iPhotonix
iPhotonix is a Richardson, Texas based company and is the leading emerging technology provider for the virtualization (SDN/NFV) of the optical access and transformation occurring throughout the globe in the residential, business, enterprise and mobile backhaul markets. iPhotonix is advancing open and modular software platforms that simplify network operation complexity, enables multi-vendor hardware deployments, and seamlessly connects the physical and virtual network elements. iPhotonix augments its optical access offering with its powerful and agile iPhotonix Virtual Network (iVN) platform that enables communication service providers to create network managed services for a fraction of the cost and time it takes to deploy traditional managed services. iPhotonix has a rich history of innovation, R&D experience and delivering reliable solutions for communication services providers. Our solutions are tested and deployed by many CSPs around the world.
About Jefferson Telecom
Jefferson Telecom is dedicated to providing high quality communication services with local customer support. In 1938, Jefferson Telecom began as a local independent telephone company in Jefferson, Iowa, yet today the company provides more than traditional telephone service. The company also offers internet through the deployment of fiber, cable TV, cellular service as an agent for U.S. Cellular for over twenty years, and advanced calling features and voicemail. Substantial investments in the telecommunication infrastructure have been made through the years by the company to ensure its customers have access to state-of-the-art communication and highest quality video programming. In 2011 a 5,200 square foot retail showroom was added onto the facility to better fit the needs of our customers. For more information call 515-386-4141 or visit http://www.jeffersontelecom.com.