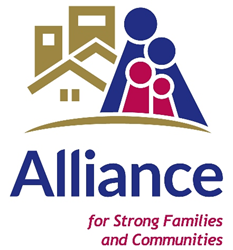 Washington, D.C. (PRWEB) February 17, 2017
Today, the Alliance for Strong Families and Communities announced the opening of its 2017 Senior Leadership Conference (SLC), which is convening leaders from human-serving organizations across the nation to discuss innovative knowledge development practices, including its rEvolutionary Leadership model. The conference is being held Feb. 18 through 21, 2017 at the Sheraton Sand Key Resort in Clearwater Beach, Florida.
"When leaders reach their full potential, the entire community benefits," said Alliance President and CEO Susan Dreyfus. "With all of the gears turning, leaders can achieve excellence and impact within themselves and within their teams, organizations, and communities. The Senior Leadership Conference also provides the right environment for participants to make connections and build enduring professional relationships by offering formal and informal opportunities," said Dreyfus.
rEvolutionary Learning
The SLC will include sessions on internal capacities of the rEvolutionary Leadership model developed exclusively by the Alliance's Center on Leadership. The model enables leaders at all levels to go beyond the everyday management of programs and services to address adaptive issues and systems challenges for long-term, lasting change. To become a rEvolutionary systems leader, one must invest in the four capacities: cognitive, emotional, spiritual and behavioral.
Due to her experience with the rEvolutionary Leadership model, Jenni Frumer, CEO of the Florida-based Alpert Jewish Family & Children's Service is assured that it's the culture that enables staff to grow and feel valued. In the midst of her day-to-day tasks, which is to help people in challenging times, Frumer states that the organization's mission remains front and center. As a result of the model's impact on her, Frumer is now speaking publicly about it. She is a presenter on rEvolutionary Leadership Workshop H2 at the SLC beginning at 1:30 p.m., Tuesday, Feb. 21.
"It can be challenging for new staff who come from very bureaucratic organizations to adjust to the culture at Alpert – it's free flowing and we don't function as a chain of command," said Frumer. In addition to Frumer, Elyse Jacobson, Chief Program Officer, is also actively learning the model, which has helped the Alpert Jewish Family & Children's Service team reflect and define their leadership skills.
"Critical to leaders investing and building themselves to be relevant and impactful, leaders must be both revolutionary and evolutionary in managing, responding and engaging the disruptive forces taking place in our sector," said Alliance Center on Leadership Vice President Undraye Howard. "The rEvolutionary leadership model builds on the necessary capacities leaders must possess in order to be prepared for the rigors of continuous and evolutionary change. In the end, if we are serious about co-creating better neighborhoods and communities across this nation for a more equitable society, we must have rEvolutionary leaders prepared and equipped at every level within the organization and community to do this," Howard said.
Sector Keynotes
The conference kicks off with an informative session by Robert Burley, consultant and founder of Burley Consulting. He will address why leadership skills and knowledge are necessary to address what he calls cultural collisions—being culturally disruptive and creating communicative roadblocks—to truly appreciate and value diversity, equity, and inclusion within our workplaces and communities.
The closing keynote session will be led by Tony Schwartz, president and CEO of The Energy Project. He'll show leaders that the challenge is not how to get more out of people, but how to invest more deliberately in meeting their needs, so they're capable of bringing more of themselves to work every day.
Workshops & Policy Discussion
In addition to keynote speakers, the conference features networking opportunities, new leader training, and a wide variety of workshops, including:

How to Cultivate a Can-Do Attitude
Leadership Development to Support New Supervisors
One-on-One Fund Development and Marketing consultation
The Millennial Opportunity: Embracing Young Leadership
Additionally, SLC participants have the option of attending a 90-minute policy agenda Feb. 21 called Co-Create a Powerful Public Policy Platform for the Alliance's Strategic Action Network. Here, they will share their insights on policy priorities for the network.
An impressive list of human service sector leaders comprise the 2017 Senior Leadership Conference Council. These seasoned leaders collaborated on the development of the conference and serve as advisors throughout.
The Alliance for Strong Families and Communities is a strategic action network of thousands of committed social sector leaders driving to achieve a healthy and equitable society. We aggregate the very best sector knowledge and serve as an incubator for learning and innovation to generate new solutions to the toughest problems. We accelerate change through dynamic leadership development and collective actions to ensure policies and systems provide equal access and opportunity for health and well-being, educational success, economic opportunity, and safety and security. Go to alliance1.org for more information.