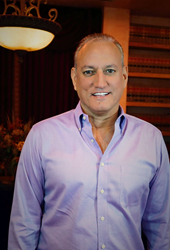 (PRWEB) February 22, 2017
The Law Offices of Michael Cordova is proud to once again offer its annual scholarship to one Arizona high school senior who has the desire to pursue higher education at an Arizona community college or Arizona four-year university. The scholarship recipient will demonstrate this aspiration as evidenced by their academic achievements, leadership skills, and altruistic endeavors in the local community. Higher education costs continue to escalate, and it is our hope that the annual scholarship can help ease the burden of a student who has the desire to attend a community college or university. It is an honor and privilege to help the winning recipient accomplish this admirable goal.
In August of 2017, the Law Offices of Michael Cordova will present one high school senior a $1000 scholarship award for academic achievement, demonstrated leadership skills, and the desire to give back to the local community. For eligibility, applicants must plan to attend an Arizona community college or an accredited four-year university during the 2017-2018 academic year with a minimum of 12 credit hours completed for each semester; earn a cumulative GPA of 3.0 or above on a 4.0 scale; and submit a 250-word essay explaining why it is important to pursue a higher education. The deadline for submission of all supporting documents will be May 31, 2017, and the winner of the award will be chosen on July 15, 2017.
To download the scholarship application and to receive information about the scholarship program, please visit http://www.mcordova.com/scholarship.
About the Law Offices of Michael Cordova:
The Law Offices of Michael Cordova was founded in 1994 by Michael Fairbairn Cordova, a graduate of Harvard Law School. The law firm is one of the leading Plaintiff's law firms in the State of Arizona. This level of quality is demonstrated through the outcomes we work hard to attain for our clients and through the service we strive to provide. We have decades of experience and have represented thousands of clients over the years. We represent clients in the Phoenix metropolitan area and throughout the state of Arizona and are ready to assist them through their difficult time. Our experienced attorneys handle various types of cases. These cases include, but are not limited to: personal injury, dog bites, wrongful death, car accidents, motorcycle accidents, and product and premises liability.