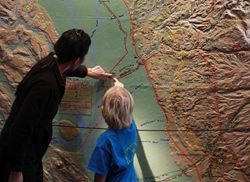 Berkeley, CA (PRWEB) February 19, 2017
The East Bay's premier IB Mandarin Immersion school is now opening its doors to students outside of the US for a unique educational experience in one of the most scenic education capitals in North America: Berkeley, California. Students will have the opportunity to study alongside their local bilingual peers while receiving the advantages of an international, rigorous education through the IB programs.
For eight years now, local students of the Bay Area have been thriving as bilingual international citizens that have enjoyed the benefits of an IB education in the center of Berkeley. The opening of an international student program at Shu Ren International School serves as the next step in creating a comprehensive, international, bilingual educational program for families in the East Bay.
The new international student program is an amazing opportunity for students from abroad to study in the United States, as well as an opportunity for current Shu Ren International Students to utilize their Mandarin language ability both in and outside of an academic setting.