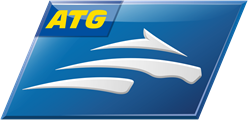 In our efforts to become 'Sweden's most engaging gambling experience and meeting place for betting customers,' the Solace solution is a good and very important part of our work
Ottawa, Ont. (PRWEB) February 21, 2017
Solace, the leading provider of open data movement technology, announced today that ATG, Sweden's leading provider of horse racing, sporting and betting entertainment, will use Solace technology as the data movement layer that lets them reliably offer bettors real-time information and interactive services via their web site, mobile apps and network of partners.
ATG selected Solace for its superior connection counts, high performance and fault tolerance, and consolidation of multiple servers into a simplified appliance based architecture. Solace technology will be replacing an infrastructure based on Kaazing streaming technology.
"In our efforts to become 'Sweden's most engaging gambling experience and meeting place for betting customers,' the Solace solution is a good and very important part of our work" said Annette Rådström, CIO, ATG. "Solace's high performance data movement appliances allow us to reach our customers with real-time event details, such as race times and odds information, improving the customer experience, while simplifying our architecture and reducing cost."
ATG conducted performance, reliability and fault tolerance tests and compared Solace's estimated TCO with that of their existing infrastructure, and found that Solace offered superior performance, architectural robustness and lower cost.
"The online gaming industry is at the cutting edge of using technology to serve customers in the age of ubiquitous real-time information, effectively paving the way for other industries to improve the way they collect and distribute information," said Craig Betts, CEO at Solace. "We're proud to be helping ATG improve their ability to cost-effectively serve customers while streamlining their architecture."
About Solace
Solace technology enables open data movement by routing information between applications, devices and people across clouds using open APIs and protocols. Open data movement helps companies modernize legacy applications and successfully pursue analytics, big data, cloud computing and Internet of Things strategies. Learn more at https://solace.com.