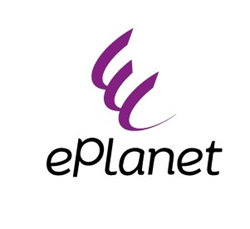 It's true that the BPO industry will be affected by proposed protectionist policies, but the industry still offers a tremendous opportunity for companies to grow their businesses.
Salt Lake City, UT (PRWEB) February 20, 2017
With industry revenue expected to grow to $220 billion by 2020, business process outsourcing (BPO) has become an integral part of the global economy.1 While information sharing via the Cloud has made BPO easier and more accessible for businesses worldwide, the current political climate is offering some resistance to the industry's growth. In the United States, for example, proposed policies would increase tax burdens on companies with overseas operations. Likewise, in the United Kingdom, Brexit may decrease or eliminate incentives to outsource with other European countries. These new economic policies from major global players could have a significant impact on the BPO industry.
"Before raising an alarm, it's important to note that the BPO industry is always evolving," commented Asad Khan, founder of ePlanet Communications, Inc., a global business process outsourcing provider. "It's true that the BPO industry will be very much affected by proposed protectionist policies, but the industry still offers a tremendous opportunity for companies to grow their businesses. Outsourcing offers a high return on investment and the freedom to concentrate on one's core competencies. I would advise BPOs to embrace the changes and invest in strategies that will help them to remain relevant."
Khan suggested that BPOs invest in the growing trend to automate certain services with robotics processing automation (RPO). RPO involves the use of software to perform repetitive and rules-based processes, and is also effective in making auditing and regulatory compliance much easier and less costly. In a wealthy country, such as the U.S. or the UK, RPO costs about one-ninth of the investment required to hire a full-time equivalent (FTE) person. In an offshore environment like Asia, RPO still saves about one-third of the cost of an FTE employee.2
Khan emphasized that offering BPO as a service, rather than using an FTE model, will also help BPO firms in the new economy. In the old FTE model, where a company might replace American workers with foreign workers on a one-to-one basis, it's easier to point to an overseas outsourcing provider as "stealing U.S. jobs." Service providers are harder to target. Furthermore, BPO providers are more likely to innovate, as they're forced to develop new ways to target customers outside of the traditional multiyear BPO contract.3
"BPOs need to stay ahead of the competition to survive," Khan added. "Investing in RPO will help save on operating costs. These savings, in turn, can be passed on to customers, making you more competitive. Offering BPO as a service will drive creativity while firms look to find solutions outside of a giant labor pool."
Pricing will not matter as much for firms providing staff with analytical problem-solving, advanced cognitive abilities and technical skills. Thus, offering a highly intelligent and skilled workforce will provide the apparatus to work within the new global economy and give smaller firms the opportunity to compete with Fortune 1000 companies.3 Khan added that "businesses that invest in a BPO service will have the upper hand in bolstering quality with reduced overhead costs."
About ePlanet Communications:
ePlanet Communication is a global business process outsourcing provider with extensive experience in call center operations, digital media solutions, and direct response solutions. By using its integrated channel management capabilities and highly-trained staff, ePlanet develops and deploys inbound and outbound customer support fully integrated with its clients' marketing campaigns. Digital media solutions include website design, digital franchising, fully functioning eCommerce operations, and the creation of interactive, immersive and responsive social media campaigns across different platforms. ePlanet is also highly experienced in the area of direct response trial, consistently delivering improved customer satisfaction, increased customer retention, and better order value. To learn more about ePlanet and its capabilities, please visit http://www.eplanetcom.com.
1. Kimmel, Jordan. "Getting A Piece Of Business Process Outsourcing." Forbes. Forbes Magazine, 22 June 2015. Web. 10 Feb. 2017.
2. Burgess, Andrew. "How Robotics Is Changing the Face of Business Process Outsourcing." Robohub. N.p., 7 Jan. 2015. Web. 10 Feb. 2017.
3. Moss, Loren. "In 2017, Outsourcing Providers and Customers Must Adapt to Evolving World." Finance Colombia. N.p., 24 Jan. 2017. Web. 10 Feb. 2017.