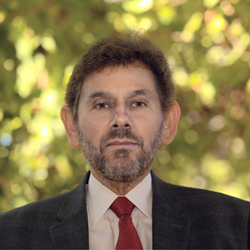 Experts used to believe wealthy countries could adapt to withstand the effects of climate change, on the contrary, both rich and poor nations alike will suffer from the effects of rising temperatures.
San Jose, CA (PRWEB) February 20, 2017
A recent study published by scientists from Stanford and UC Berkeley indicates that rising temperatures from climate change will not only affect weather, but will also have a significant impact on the global economy.1,2 The optimal average temperature for robust economic activity is 55°F (13°C), with key economic indicators (such as labor supply, labor productivity and crop yield) decreasing dramatically between 68°F and 86°F (20°C to 30°C).1,2 If climate change continues unchecked, many parts of the world will simply be too hot for superlative economic growth.1,2 Study authors predict that the result of unchecked global warming will be a 23% decrease in average global income by the end of the century.1
"Experts used to believe that wealthy countries would be able to withstand the effects of climate change because they have the resources to adapt," said Iain Milnes, founder and president of Power Knot, a leading provider of environmentally-sound products that reduce costs and carbon footprint. "On the contrary, both rich and poor nations alike will suffer from the effects of rising temperatures." In the United States alone, a startling increase is expected in the number of days over 95°F (35°C).1 This could stall the economic activity that has historically allowed inhabitants to thrive.
According to NASA, scientific consensus holds that global warming is caused by greenhouse gases that trap heat within the atmosphere.3 Greenhouse gases include carbon dioxide and methane produced by the burning of fossil fuels, the clearing of land, and the anaerobic decomposition of organic waste.3 Although carbon dioxide is more prevalent, methane is by far more destructive.3,4
"As its warming potential is 86 times that of carbon dioxide,4 reducing methane production is an important step to offset the effects of climate change," added Milnes. "Methane is produced by cattle, from agricultural production, and when food waste decomposes in a landfill. We can generate far less methane by not sending waste food to landfills."
Currently, food waste accounts for 18% of municipal solid waste; it is the second-largest category of waste after paper.4 In economic terms, food waste disposal costs $750 million per year.5 The Environmental Protection Agency (EPA) recommends reducing the amount of food waste sent to the landfill through a six-tiered Food Recovery Hierarchy, which places an emphasis on reusing any waste through feed production, industrial use and composting.5 Composting and reusing food will ultimately save on disposal costs, and may even create an additional revenue stream.5
"To reduce the amount of food waste, it's a good idea to quantify the amount of waste produced and figure out when it's normally disposed of," Milnes emphasized. "That way, you can develop a plan to minimize the amount of food purchased in the first place. Then, the remaining waste can be diverted from the landfill using our LFC."
The LFC® from Power Knot is a bio-digester capable of treating from 110 up to 4,000 pounds of food waste per day. As food decomposes, the LFC weighs the amount of waste and reports it in real time on a color touch screen and through the LFC Cloud, a free online service. The LFC will greatly reduce the carbon footprint of any organization that currently sends waste food to the landfill.
Milnes added, "Our seven LFC models allow any kitchen to cleanly and safely break down waste food on-site. The LFC has a track record of providing continuous savings, resulting in higher profits, as well as improving the operations of the facility."
About Power Knot's LFC:
Power Knot's LFC is sold globally to organizations that need to dispose of waste food. The LFC saves organizations the cost, mess, inconvenience, and carbon footprint of sending that organic material to a landfill. The LFC is available in seven sizes to suit a variety of users and can usually pay for itself in 24 or fewer months. The LFC can generate goodwill with the growing number of environmentally-conscious consumers, and this clean technology will continue to help advance the global movement towards sustainability and zero waste.
About Power Knot:
Power Knot, with its headquarters in San Jose, Calif., provides innovative solutions for commercial, industrial, and military customers seeking to reduce their carbon footprint. The company is profitable, and designs, develops, and manufactures its products in Silicon Valley.
Its LFCs (Liquid Food Composters) are high-quality, technologically-advanced bio-digesters capable of rapid digestion of most organic materials. LFCs create a safe and economical resolution for customers looking to address their carbon footprint by diverting waste food from landfills and by reducing emissions related to the transportation of waste.
1. Rotman, David. "Climate Change Is Going to Be Very Bad for the Global Economy." Business Insider. Business Insider, 01 Jan. 2017. Web. 01 Feb. 2017.
2. Nuccitelli, Dana. "Global Warming Could Be More Devastating for the Economy than We Thought | Dana Nuccitelli." The Guardian. Guardian News and Media, 27 Oct. 2015. Web. 01 Feb. 2017.
3. "A Blanket Around the Earth." NASA. NASA, n.d. Web. 01 Feb. 2017.
4. Global Warming Potential, https://en.wikipedia.org/wiki/Global_warming_potential#Values
5. "The Food Waste Alliance Best Practices & Emerging Solutions Toolkit." 1 (2014): n. pag. Food Waste Alliance. Web. 1 Feb. 2017.