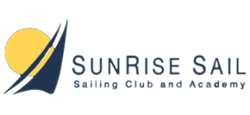 Where Sailing is Easy!
Gainesville, GA (PRWEB) February 20, 2017
SunRise Sail, an ASA certification academy and sailing club on Lake Lanier, announces the addition of a new catamaran to its fleet of 12 sailboats. The 2014 Gemini Legacy Cruising Catamaran measures 35 feet and features air conditioning, heating, electric anchor windlass, square top mainsail, roller furling jib, full instrumentation, GPS, TV/DVD radio, galley, three cabins, two heads, and much more.
The new vessel is available for members as part of SunRise Sail's Fractional Sailing membership program. Headquartered at the SunRise Cove Marina in Gainesville, GA, the membership club has grown to be one of the most popular ways to sail in Metro Atlanta.
Explains Owner Dan Kingery, "What we provide is really "worry-free sailing" for our members. They simply show up and enjoy!" The club offers memberships as low as $100 a month that allow sailors to reserve and sail the boats. "We pay all the insurance, fuel, and slip fees, and of course, we take care of all the maintenance," says Kingery. "It's all the best parts of owning a boat but none of the hassles! We make sailing Fun and Easy!"
Members are encouraged to use the SunRise online reservation system to seamlessly secure their boating dates. Membership tiers include access to specific models and times, including the fully-loaded Hunter sailing yachts currently in the SunRise fleet. "We actually offer the only combo-membership available on Lake Lanier," says Kingery, "that allows our members to access both monohull sailing yachts and the new catamaran for one low monthly fee."
SunRise sailing club memberships require no prerequisite training. The ASA training is included in the initiation and training fee for a new member based on the club and level they join. As one of the premiere ASA Sailing Schools on Lake Lanier and the only school to offer certified catamaran training, SunRise Sailing Academy specializes in affordable private lessons for members and guests alike. "Our students learn to confidently command the helm and skipper an auxiliary-powered sailing vessel. We want to ensure that if they're out on a two day cruise in heavy winds, they're prepared to confidently and safely manage their boat and crew," says Kingery.
SunRise Sail also maintains a successful sailboat brokerage that specializes in buying and/or selling yachts, sailboats, and sailing catamarans for clients on Lake Lanier and worldwide.
For more information on the SunRise Sail fleet of vessels or to talk to a sales professional, contact Dan Kingery at 770-271-7444 or visit http://www.sunrisesailingclub.com.