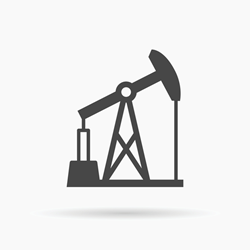 California has a shortcut for post death transfers of mineral rights with a fair market value less than $50,000.
Huntington Beach, CA (PRWEB) February 22, 2017
Mark W. Bidwell, a licensed California attorney explains in this Tip Sheet how executors of Wills, successor trustees and heirs can use the "Affidavit re Real Property of Small Value" (the "Affidavit") to change the payee of mineral rights. The Affidavit is a powerful and inexpensive tool to avoid probate and save time for mineral rights valued at less than $50,000.
Mineral rights are a partial ownership in real property owned by another. These mineral rights are monetized by a lease. The lease provides a revenue stream of royalty payments to the owner of the mineral rights. Often the revenue stream is less than a thousand dollars a month.
Evidence of ownership is by deed with the county recorder where the real property is located. The lessor will not change ownership without a change of ownership recorded with the county recorder.
Many heirs are tempted to walk away from these payments because of the complexity of changing ownership. But the small revenue stream is an opportunity. Most often the appraised value of this small revenue stream is less than $50,000.
A state appointed probate referee determines the market value of the lease as of date of death. If the probate referee determines the market value is less than $50,000 the Affidavit, a certificate of death, legal description and an Inventory and Appraisal are filed with the Clerk of the Court.
The Court Clerk returns a signed certified copy of the Affidavit. The Affidavit is recorded with County Recorder. A copy of the recorded Affidavit is provided to the lessor. The affidavit identifies the heirs as the new owners and payees.
Mineral rights owned by a decedent may be transferred to heirs by an "Affidavit Real Property of Small Value." The Affidavit is economical and efficient. The recorded Affidavit will allow for the change of the payee from the decedent to the heirs so monthly royalty checks can be deposited.
This press release is provided by Mark W. Bidwell. Mr. Bidwell markets through websites such as http://www.deedandrecord.com. Office is at 4952 Warner Avenue, Suite 235, Huntington Beach, California 92649. Phone is 714-846-2888.