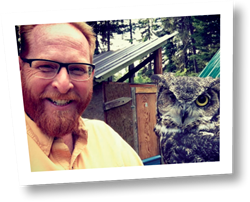 Funding is the number one obstacle for teachers...
PISGAH FOREST, NORTH CAROLINA (PRWEB) February 21, 2017
Each month, a handful of Kidwings science enthusiasts, teachers, and company participants select a candidate who has articulated some of the outcomes of various results of dissecting barn owl pellets in their classroom. A common theme among applicants is the challenge of finances for teachers.
Grant creator Chris Anderson, also owner of Owl Brand Discovery Kits, comments about that reality he observes, "Funding is the number one obstacle for teachers who want quality tools and props that support their teaching. This modest little grant accomplishes that, one teacher at a time. My goal is to grow the award by attracting other companies who share this vision."
Ella Tzinberg describes her excitement about receiving shopping vouchers at each of the companies' websites, "The Pisgah Explorers Club is part of a non-profit, and we rely on other departments and grants to fund the education division. While the Pisgah Explorers Club does have some funding, we cannot always afford the materials we need to provide the best possible programs for under-served and under-represented populations. This [grant] will give my students an experience of a lifetime."