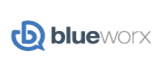 Tulsa, OK (PRWEB) February 21, 2017
Blueworx, a provider of Interactive Voice and Customer Experience solutions designed to deliver efficient, scalable, and reliable voice technologies, today announced a progressive offering for User Customer Experience (UX) Design services in support of multi-channel customer interactions. The UX Design service offered by Blueworx is a data-driven and analytical approach to user interactions which will result in improved productivity and adoption of applications across channels.
User Experience Design - UX, UXD, UED or XD - has been around for a long time. The concept of enhancing the customer experience by improving the usability, accessibility, and intuitiveness of a customer interaction with UX design just makes sense. Our UX Design service incorporates human factors into the process by combining the practices of psychology and engineering to help design technology around human behavior, not just considering the ease of development.
"What makes this service offering unique is the approach we take with customer engagement. It is about solving real business problems with data-driven methods that offer performance indicators across channels, identifying areas of opportunity for improvement", says John Marino, CEO Blueworx. "Many practices around UX Design can offer more intuitive approaches to designing the customer interactions. Our approach is focused on leveraging the science behind human behaviors so that we have the ability to test and measure performance impacts".
This offering enhances Blueworx's ability to add real business value to customer driven companies today, without any major platform upgrades. The simplest adjustment to a DTMF call flow or the addition of speech to a specific application can greatly increase the effectiveness of an interaction, for both the customer and the company. Depending on the business goals and existing performance, Blueworx professionals can determine where the biggest impacts and benefits are to improve customer satisfaction and loyalty.
Blueworx UX Design services model includes three specific phases:

Discovery, which focuses on idenfitying the user including their behaviors and goals.
Design, which focuses on delivering recommendations for user interactions, dialog design, and usability testing.
Deployment, which ensures that the design addresses the customer needs and delivers on the performance priorities. This includes pilot testing, data monitoring, and periodic post implementation reviews.
Whether businesses are looking to adjust call flows to improve self-service containment or implement additional channels into user interactions, Blueworx UX Design services is key. We will ensure that the design implemented delivers according to performance expectations and ultimately delivers happy customers.
About Blueworx
Blueworx is a leading provider of interactive voice and customer experience solutions designed to deliver the highest level of performance, security, reliability and scalability. Our enterprise-grade platform is optimized to run on Linux or IBM AIX and is offered as an on-premises or Cloud solution. Blueworx is used by some of the largest enterprises and Telcos in the world for customer self-service, proactive notifications, intelligent call routing, voicemail, SMS applications and more. With over 100 years of combined industry experience our team is passionate about the customer experience. Our expertise spans software development, interactive application design, user experience design, and infrastructure support.