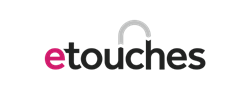 Having etouches as our registration and technology partner for our events has given us back valuable time that we can now spend on other event aspects.
NORWALK, Conn., (PRWEB) February 21, 2017
etouches, a top global provider of event management software, today announced that Professional Convention Management Association (PCMA), the definitive authority in education, business networking and community engagement for leaders in the global meetings and business events industry, has chosen etouches as its preferred registration technology partner. Through the partnership, etouches is providing PCMA and their local chapters with the industry's leading event management and attendee registration technology. PCMA has more than 6,500 members and 50,000 subscribers throughout the world.
The etouches software powered PCMA's Convening Leaders held January 7 – 11. Partnering with full service event management company Executivevents, etouches offered a seamless registration experience that included hands-on customer service and a leading technology solution. With over 4,100 attendees, etouches easy-to-use and efficient registration solution combined with Executivevents onsite team assisted PCMA in providing attendees with an optimal user experience that set the bar for the rest of the event.
"To be chosen by PCMA as their meeting and event registration technology partner, is a testament to the power and robustness of the etouches platform," said Oni Chukwu, CEO of etouches. "We look forward to serving members of this leading organization for years to come."
The etouches platform allows PCMA to boost their attendance and increase the effectiveness of their entire onsite processes at events. Through etouches enhanced data and analytics, they are able to better monitor their attendees and members, allowing them to create more personalized and engaging events now and in the future.
"Having etouches as our registration and technology partner for our events has given us back valuable time that we can now spend on other event aspects," said Jason Paganessi, CAE, Vice President – Business Innovation at PCMA. "This is how partnerships are supposed to work, leading providers coming together to help better the PCMA community."
The etouches Channel Management team will be working closely with PCMA to provide an optimal registration experience for their events and members. PCMA's 2017 Education Conference, June 11-14 in New York City, will be the next large event to use the etouches event management platform.
"Event management is a passion we share with the members of PCMA," said Mike Tenholder, Vice President – Channel Management at etouches. "We are privileged to provide such a powerful and easy-to-use platform to PCMA and all of its local chapters."
About etouches
etouches is a global end-to-end event management software solution. The success oriented and cloud-based platform delivers innovative technology solutions to streamline the event process and increase ROI. Founded in 2008, etouches has assisted over 25,000 event professionals in planning, executing and measuring their events. With a focus on event sourcing, registration, marketing, logistics, engagement, mobile and data, the software platform serves more than 1,300 customers including leading corporations, associations, agencies and educational institutions globally. Headquartered in the United States in Norwalk, CT, the company also has offices in Orlando, Florida and five global offices in the United Kingdom, Belgium, Australia, UAE, and Singapore. Learn more about etouches at etouches.com.
About PCMA
PCMA inspires, connects and innovates the global business events community. We are the world's largest community for Business Events Strategists; providing senior education and networking for the events sector. PCMA crafts and shares knowledge and market intelligence enabling organizations to make informed business decisions, while providing a platform for peer-to-peer exchange. Headquartered in Chicago, PCMA has 17 chapters throughout the United States, Canada and Mexico with members in more than 40 countries. For more information, visit the PCMA website at pcma.org and the PCMA Convene magazine at pcmaconvene.org.