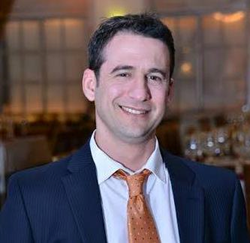 Austin, TX (PRWEB) March 08, 2017
What Is a Keypad Lock?
A keypad lock, also known as a keyless deadbolt, opens only when the correct PIN number is entered. Since there are no keys, there is no danger of forgetting one's key and becoming locked out. Likewise, there is no threat of having a lost or hidden key found by a would-be intruder.
Keypad locks also provide some additional benefits, including:
Ease of Use – small children, older adults, and those with certain disabilities sometimes struggle to use keys
Access Control – it is easy to program a temporary code for house guests, maintenance workers, and others who need only short-term access
Simple Reprogramming – if the code becomes compromised, setting a new one is simple
Tech Compatibility – many keypad locks are compatible with key fobs, Bluetooth connections, remote access via Wi-Fi, and alarm systems, providing seamless home security
Locksmith Services
Even the best keypad locks can wear out or become damaged, requiring service. For those unexpected mishaps, it is important to have a relationship with a trustworthy locksmith. Reputation, training, and experience are crucial.
About Texas Premier Locksmith
Texas Premier Locksmith has established a strong reputation as one of the top-rated Austin locksmiths. For immediate assistance, call the Texas Premier Locksmith Austin location at (512) 893-5811. For more information, visit the storefront at 600 W 28th St #105, Austin, TX 78705 or visit the website at http://www.txpremierlocksmith.com/.