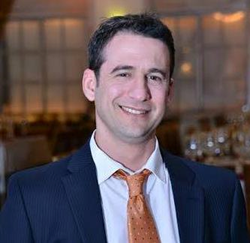 Dallas, TX (PRWEB) February 22, 2017
In today's world, homeowners face a vast range of security threats. Yet with so many different solutions on the market, it is easy to start feeling frustrated and confused. To help Dallas homeowners wade through their choices, Texas Premier Locksmith offers a complimentary security consultation.
Home Security Hardware Choices
There are innumerable choices for home security hardware products, but all fall into three loose categories. Every home is different, but most homeowners select products from two or even all three categories.
Door Locks: Door locks are available in many different styles. Deadbolts, programmable keypads, and even fingerprint scanners are among the most popular choices. Many homeowners choose different types of locks for different doors.
Door Hardware: Specialized door hardware can help to enhance overall home security. For example, safety bars are absolutely essential for sliding glass doors. Door closers ensure that doors are not accidentally left open. Exactly what is needed depends on the types of doors that a particular home has.
Lockable Items: Today, many homeowners run businesses out of their homes, or at least bring home laptops and sensitive paperwork from their offices. A locking desk drawer, safe, or filing cabinet can provide a safe place to store sensitive items.
Locksmith Services
Even the best security system can fail, whether due to a broken lock or simply a forgotten key. When these issues arise, it is important to have a trustworthy locksmith on standby. Training and experience are vital, as is a reputation for strong customer service.
About Texas Premier Locksmith
Texas Premier Locksmith has established a strong reputation as a top-rated Dallas locksmith company. For immediate assistance, call the Texas Premier Locksmith Dallas location at (972) 301-2292. For more information, visit the storefront at 6959 Arapaho Rd, Ste 108, Dallas,TX 75248 or visit the website at http://www.txpremierlocksmith.com/.