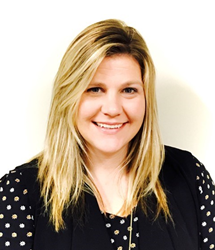 Los Angeles, CA (PRWEB) February 21, 2017
The Wilshire Group, a leading healthcare consulting firm, has added April Vogel, RHIA, CHC to its team as a Senior Consultant. In this role, April will focus on engagements dealing with Revenue Cycle, Health Information Service optimization and Healthcare Compliance.
"We are proud to have April join the Wilshire team, with her proven success implementing and monitoring compliant organizational change," said Hank Smither, Managing Partner of The Wilshire Group. "April's combined professional experience and personal attributes will be ideal for helping our clients provide high quality care and streamline revenue cycle opportunities."
April has over 10 years of diverse healthcare experience working with multi-facility health centers, academic medical centers, physician-owned practices, rural health clinics, critical access hospitals and community hospitals. She has implemented and monitored compliant organizational change as it relates to coding and billing practices, clinical documentation improvement, reimbursement and regulatory principles, revenue integrity, charge capture, and clinical practice initiatives. April has been involved with several Epic Systems installations focusing on clinical documentation and revenue cycle applications and workflow.
Previously, April was a Senior Regional Compliance Specialist for Essentia Health, where she assisted the Chief Compliance Officer and management team in developing critical aspects of program strategy and system-wide policies, procedures, plans and processes.
April received her BA in Health Information Services at The College of St. Scholastica. She participates in HCCA and the local chapter of AHIMA. April resides in Duluth, Minnesota.
ABOUT THE WILSHIRE GROUP
The Wilshire Group is a healthcare consulting company that helps hospitals and health systems transform their health information and financial operations, with a focus on Revenue Cycle Management.
Wilshire's consulting services and operational solutions cover the full spectrum of the revenue cycle from patient access to claim denials, as well as all aspects of health information management and clinical documentation integrity.
Wilshire's team members average over 18 years of healthcare experience and over 9 years with Epic build and re-design. The company also provides best practice strategic design, project management, training, mentoring, application and workflow optimization, claim audits and net reimbursement improvements.
For more information, visit http://www.thewilshiregroup.net.