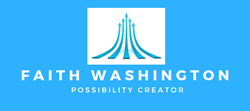 "You will never get [t]here if you give up, if you quit, if you give in. You must want to succeed as bad as you want to breathe, so never ever, ever, GIVE UP!" - Mr. Louis D. Spagnuolo
BOCA RATON, Fla. (PRWEB) February 21, 2017
The Faith Washington Show, a program about the wins and opportunities of entrepreneurship, will feature an interview with serial entrepreneur Mr. Louis D. Spagnuolo on Wednesday, February 22, 2017 at 7 PM. Inspired by Mr. Louis D. Spagnuolo's extraordinary entrepreneurial spirit and success, Faith Washington an entrepreneur and Life/Business Coach, wanted to share his vision and savvy with her audience.
"Mr. Louis D. Spagnuolo's achievements speak for themselves. Yet, he continues to grow, inspire and teach on a daily basis. I am delighted to present my audience with this amazing opportunity to hear him articulate real-world strategies," said show host, Faith Washington. Success involves unwavering commitment, as Mr. Louis D. Spagnuolo stated, "You will never get [t]here if you give up, if you quit, if you give in. You must want to succeed as bad as you want to breathe, so never ever, ever, GIVE UP!"
In her interview, Faith Washington uncovers Mr. Louis D. Spagnuolo's outlook regarding the pursuit of achieving greatness. Notably, one cannot wait for the perfect time or perfect circumstances to present themselves. Rather, Mr. Louis D. Spagnuolo's insists that one must "Create the perfect time, the perfect opportunity and the perfect situation."
Regarding the upcoming interview broadcast, Mr. Louis D. Spagnuolo shared "I'm excited that for the first time I will be disclosing all of 'The Secrets'." Faith Washington adds, "I am thrilled to have had the opportunity to interview you, meet you AND hear so much powerful information!" Tune-in on Wednesday at 7 PM EST to hear the full information packed interview.
INTERVIEW DETAILS
WHEN:
Wednesday, February 22 at 7 PM (EST)
WHERE:
The Faith Washington Show Facebook Page
Radio:
WNN 1470 AM & 95.3 FM
Via Persicope @AMP2TV
About The Faith Washington Show
The Faith Washington Show provides its business-minded audience with anecdotes regarding the nuts and bolts of entrepreneurship. Faith Washington, an entrepreneur and Life/Business Coach, interviews entrepreneurs with varying levels of experience, about their businesses, personal lives and daily challenges. In turn, through The Faith Washington Show she shares her guests' collective narratives and acumen, along with her own insights, with her listeners. For more information visit The Faith Washington Show Facebook Page or contact Faith Washington directly at 561-702-3986.
About Mr. Louis D. Spagnuolo
Louis Spagnuolo, a world-renowned serial entrepreneur, currently serves as the the Chairman of the Board of Iluminati Trust, LLC, a highly acclaimed privately held Internet Monetization Company. He has worked with Professional Athletes, Entertainers, National Business Leaders and Heads of State, while sharing in the financial dreams of his clients to the tune of over $884 Million Dollars in deal participations. Hundreds of prominent publications have recognized Spagnuolo, such as Forbes Magazine, The South Florida Business Journal, The Palm Beach Post, The Sun-Sentinel, South Florida Business Leader Magazine, Fox Business News, BankRate.com, South Florida Opulence and The Associated Press. For more information visit: linkedin.com/in/louisspagnuolo
###