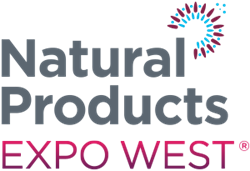 Reading, Pennsylvania (PRWEB) February 22, 2017
Unique Pretzel Bakery, Inc. will be exhibiting for the second straight year at Natural Products Expo West. Unique is excited to bring their pretzels to the West Coast and participate in the many opportunities the show offers. In 2016, Chicago IRI data shows that Unique Pretzels sales were up 18.77% across eight leading products in main-line distribution. Nationally, the pretzel category was down 1.18% for the year.
Percent Change in Sales for 2016 verse 2015 for Unique's Eight Leading Products:
10-ounce Pretzel Shells: +5.45%
11-ounce Pretzel "Splits": +27.38%
11-ounce Extra Dark Pretzel "Splits": +26.33%
11-ounce Extra Salt Pretzel "Splits": +27.92%
11-ounce Multi-Grain Pretzel "Splits": +19.36%
11-ounce Unsalted Pretzel "Splits": +10.38%
8-ounce Sprouted Whole Grain Pretzel Shells: +69.64%
8-ounce Sprouted Whole Grain Pretzel "Splits": +21.61%
In 2009, Unique Pretzels introduced a 100% sprouted whole grain line of pretzels with just five ingredients. It was one of the first sprouted whole grain snacks on the market. Since its inception, consumers have been raving about the health-focused sprouted pretzels that are flavorfully baked as "Splits" and Shells.
Retailers and buyers, please look for Unique at Natural Products Expo West and meet the snack with more flavor, fewer ingredients and smarter baking! To schedule a meet-up, please visit them at Booth #185 or contact the sales team directly by calling 1-888-477-5487 x 1302.
###
ABOUT UNIQUE PRETZEL BAKERY
Unique Pretzel Bakery has been growing in popularity by offering the highest-quality pretzels for 96 years. Famous for their baked, split-open pretzel "Splits" and their bite-sized, hollow Shells, Unique Pretzels owned by the Spannuth family has been serving up delicious pretzel products for six generations. Brand loyalty is inspired by the original recipe and an offering of an honest, time-tested snack. With industry longevity and a rich history, Unique produces pretzels consumers love, and retailers can rely on. Recognized in 2016 as "Snack Producer of the Year" by Snack Food & Wholesale Bakery Magazine, a top source of production, technology and product news, ideas and solutions for the changing snack industry.