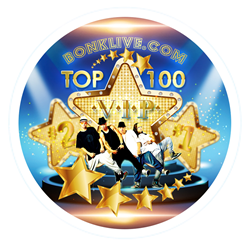 New York, New York (PRWEB) February 21, 2017
Today Social Media phenomenon Boink Live Streaming Corporation announced that it was starting its multimillion dollar hiring campaign for the company. The company, set to launch in April 2017, is being called the center for Social Media Kinetics for Centennials: better known as Gen Z and iGen, "the generation after Millennials."
Currently, there are over 29 million Gen Z in the United States. Within the next five years, they will become the fastest-growing generation in both the workplace and the marketplace. While Millennials and Gen Z still favor Facebook in terms of total usage, Gen Z views Facebook as being for "older generations." As Gen Z gets more digital freedom, they appear to prefer more peer-to-peer social media and messaging apps, such as Snapchat, Vine and Instagram. They might even have an anonymous or fake Instagram account so they can share their experiences without fear of online reputation repercussions.
Boink Live Streaming is the new Gen Z peer-to-peer social media app that has no boundaries and will overshadow other applications as it fits with the Gen Z culture, which has tremendous diversity for employees, consumers and entrepreneurs globally.
Bonk Live TM, which is powered by Boink Live Streaming Corporation, is a new super streaming application that will have a profound impact across generations and cultures. Brands and employers will have to learn how to see the world through the diverse eyes of Gen Z if they want to win their loyalty or compete with Bonk Live TM, the latest super social media and advertising streaming application.
Boink Live Streaming president John Lamb said "that this generation Gen Z or even the millennials for that matter, will be hooked to their smartphones at work is an understatement. Gen Z's future supervisors and managers will have to know that leaving their cell phone at home—or even leaving it in a drawer—is simply not an option for this new generation."
One key difference from Millennials: Most of iGen or Gen Z don't remember a time before social media. As a result, they tend to live much more of their entire lives—from interacting with friends and family to making major purchases—online and via their smartphones. This could have profound implications for everything from their relationships and how they learn to virtual reality training and problem-solving. Boink Live Streaming has created new algorithms for advertising to Gen Z and the millennials which has been overlooked by other media applications.
Bonk Live TM believes that the singularity of Boink Live Streaming super application created for, iGen and Gen Z are about age 20.
Millennials will raise their kids with more of a "Figure it out" approach, or like the old American Express commercial that was played over and over again, don't leave home without your American Express card, today the new generation don't leave home without their smartphones. Moreover the new generation has more then 5 social media applications downloaded on their phone so they can keep in touch with the world and buy online products.
The tremendous diversity that the Bonk Live TM application will bring to Gen Z and its employees, consumers and entrepreneurs will have a profound impact across generations and cultures. Brands and employers will have to learn how to see the world through the diverse eyes of the Gen Z if they want to win their loyalty. The differences and similarities between iGen and Millennials will be expressed over time, but the one thing we know is that Social media will have the greatest impact on iGen than on any generation in history!
Joshua Flynn, one of the major shareholders and a director of Boink Live Streaming, said, "We are looking for three things from people we will be hiring at the company:"

General cognitive ability… Not just raw (intelligence) but the ability to absorb information;
Emergent leadership: the idea they're being that when you see a problem, you step in and try to address it. Then you step out when you're no longer needed. That willingness to give up power is really important;
Cultural fit—we call it, 'UN-true Googly Bonkyblogs'—but it boils down to intellectual humility and truth. You don't have to be warm or fuzzy nor should you believe everything you read on Google. You just have to be somebody who, when the facts show you're wrong, you can say that 'I have expertise in the job I am being hired for and will fulfill my responsibility no matter what Google bloggers may print.'
The positions now being offered by Bonk Live TM streaming employment Coordinator, per Mrs. Che, aka Richey Carson is, a plethora of Social Media Jobs. The hiring process will start 27th of February 2017.
Joe Bonica, one of the original developers and a co-founders of Bonk Live TM stated that the Boink Live Streaming advertising model was like no other on the market and would change the world just like smart screen media did when Focus media was taken public on the New York Stock Exchange.
According to the co-founder, Mr. Bonica, "our advertising department is being organised and will be a very lucrative career position for the right people hired for both Boink live streaming and Bonk Live TM. Advertising sales people and account manager's will earn from $500,000 per year up to 2 Million USD per year.
Advertising executives who will be hired will be responsible for selling ad space on the mobile carousal and will earn huge money from residual income from global sales and marketing. While VIP Hosts who have leveled up could earn up to 100k per month driving advertisers and people to their Broadcasting channel being streamed on Bonk Live TM.
The Graphic Design department for Bonk Live TM is currently being managed by Rayann Calderon, a native Filipino who is positioned in Clark Philippines. He has been creating since 2016 visual materials for the mobile application including, mobile sprints, logos, print advertising and online media. Their department has been creating visuals while working with developers in a pivotal role in the branding and the look of Boink Live Streaming application and its organisation.
The Bonk Live TM graphic team is extremely skilled with computers and design programs, and their many departments who all hold degrees, with a strong portfolio of graphics and strategies for the April 2017 launch.
Vice president of sales, marketing, and public relations, Daniel Skulnick, has been marketing and meeting with pioneer and angel investors since the inception of the company. Since 2016 is he has also been working with local media to provide news stories, interviews and experts for stories to handle inquiries about the new GEN Z mobile application being built and powered by Boink Live Streaming Corporation.
Daniel Skulnick said, "I am a shareholder in the company and in my opinion the Boink Live Streaming super application for Gen Z and Millennials is dreamlike and a incredible application. IT gives everyone using the application exactly what they want as it is a all in one application that virtually does everything.
The media industry is a broad and varied business with many different roles and potential job titles. While most people think of newspapers and television shows, or Television media as doing well the facts are very different. Actually Mr. Skulnick said with a chuckle, the news industry has had a rough decade. Print readership is steadily declining, newspapers are closing, and journalists with decades of experience are being laid off.
In response, major newspapers have made considerable changes. They're attempting to combat diminishing reader interest by shortening stories, adding commentary, and most notably, using social media to their advantage. They are realising that to win you must advertise via social media.
With the meteoric rise of social media sites such as Twitter, Facebook, and Instagram, many people have claimed that we are entering a new age in which news must be delivered in 140 characters or fewer. It seems as if the golden age of Woodward and Bernstein, Edward R. Murrow, and Walter Cronkite is long gone. What are selling products today are millennial social media normal everyday people who will be streaming online who are buying and selling and advertising to every eyeball that has a mobile phone."
From roles in advertising to working on an editorial team to developing new content for a website and or The new Bonk Live TM mobile app, Bonk Live TM is a multi billion dollar mobile application.
This press release contains forward-looking information within the meaning of Section 27A of the Securities Act of the 1933 and Section 21E of the Securities Exchange Act of 1934, and is subject to the safe harbour created by those sections.