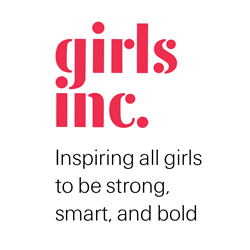 They serve as great examples of what's possible through hard work, dedication, and a commitment to excellence. We are thrilled to recognize them
New York, NY (PRWEB) February 22, 2017
On Tuesday, March 7, Girls Inc. will salute six Honorees at the 2017 Girls Inc. New York Luncheon – Celebrating Women of Achievement whose leadership and success have increased opportunities for girls and women and inspired them to strong, smart, and bold.
The honorees are:
The Honorable Hillary Rodham Clinton
2017 Champion for Girls
Lisa Blau
Angel Investor
Annie Ford Danielson and Maggie Ford Danielson
Global Beauty Authorities
Benefit Cosmetics
Shaun Robinson
President
S.H.A.U.N. Foundation for Girls
Barry Sternlicht
Chairman & CEO
Starwood Capital Group
Corporate Vision Award
Lockheed Martin
Accepted by Lorraine M. Martin
Deputy Executive Vice President
Lockheed Martin Rotary and Mission Systems
"This year's group of Honorees are trailblazers in their own right and have made lasting contributions in public service, business, television, and philanthropy," said Judy Vredenburgh, President and CEO of Girls Inc. "They serve as great examples of what's possible through hard work, dedication, and a commitment to excellence. We are thrilled to recognize them."
Secretary Clinton will deliver the keynote speech and accept the 2017 Girls Inc. Champion for Girl Award for her life-long commitment to advocating on behalf of girls and women. The event is chaired by Suna Said Maslin, Founder & CEO of Nimal Capital, LLC and Kim M. Sharan, Founder & CEO of Kim M. Sharan, LLC. The event is hosted by Elizabeth Vargas, Anchor, 20/20 and ABC News.
Held at the New York Marriott Marquis, the Girls Inc. New York Luncheon brings together over 1,000 committed supporters to celebrate distinguished Honorees and Girls Inc. National Scholars who share personal stories of overcoming challenges. The event raises funds to support Girls Inc. in delivering life-changing programming and opportunities for girls in the United States and Canada.
Event Details:
Girls Inc. New York Luncheon – Celebrating Women of Achievement
Tuesday, March 7, 2017
The New York Marriott Marquis
Broadway Ballroom
1535 Broadway (between 45th and 46th Streets)
New York, New York 10036
Reception: 11:15 a.m
Luncheon: 12:00 p.m
Host Committee:
J.T. (Ted) Childs Jr.
Taj Clayton
Lori Dickerson Fouché
Melanie Gray
Ellen Goldsmith-Vein
Peige Katz
Cate Luzio
Regina Montoya
Yvette Ostolaza
Sally Phipps
Shaiza Rizabi
Joyce M. Roché
Isabelle B. Silverman
Mona Sinha
Lucy Sorrentini
Tara Stacom
Ellen Stafford-Sigg
Julie Greiner Weiser
Nanar Yoseloff
**Interviews and photos are available during the reception only. Please RSVP to Tieler Giles at information provided.**