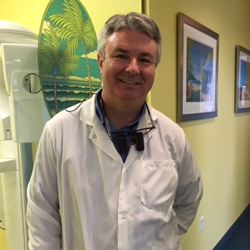 Warren, Ohio (PRWEB) February 21, 2017
Patients with painful temporomandibular joint disorder (TMD) symptoms are now invited to receive temporomandibular joint, or TMJ, treatment in Warren, OH, from Dr. Joseph Bedich, without a referral. After positively diagnosing TMD, Dr. Bedich may elect to use BOTOX® to reduce jaw pain. This alternative, but increasingly implemented, treatment can relieve soreness associated with tense facial muscles in the jaw and can minimize lock jaw in some cases of severe TMD.
TMJ pain can stem from a variety of root causes, including chronic tooth grinding (also known as bruxism), malocclusion and injuries to the jaw and face. The temporomandibular joint makes it possible for the jaw to move smoothly, and when it is injured or strained, a variety of unpleasant symptoms may manifest. These symptoms may include soreness, swelling and pain in and around the jaw. Patients with TMJ issues may also experience frequent toothaches and headaches that may seem to be completely unrelated to tension in their jaw muscles. Those with severe TMD may experience limited mobility in the jaw or may suffer from "lock jaw", which is a painful condition that causes the jaw to become caught in one position.
Dr. Bedich is proud to offer an effective alternative TMD solution. Patients who need TMJ treatment in Warren, OH, are invited to visit his practice and find out how effective BOTOX can be for the treatment of jaw pain and discomfort. While this treatment is commonly associated with cosmetic and beauty procedures, it is now widely being used to reduce TMJ discomfort. It does this by relaxing the jaw muscles and preventing them from subconsciously tightening excessively. By reducing the ability of the muscles to become overly taxed, the treatment can relieve headaches, soreness and pain caused by TMD.
Patients who would like to learn more about BOTOX treatments for TMD are encouraged to schedule a consultation with Dr. Bedich. Appointments for TMJ treatment in Warren, OH, can be arranged by calling his practice, The Center for Progressive Dentistry, at 330-615-1598.
About the Doctor
Dr. Joseph D. Bedich is a general dentist in Cortland, OH offering personalized dental care to patients. Dr. Bedich understands the importance of learning the most cutting-edge techniques, which is why he has taken over 2,000 hours of continuing education in a wide variety of services including sedation, implant dentistry, sleep apnea, cosmetic dentistry and head and neck pain management. To learn more about Dr. Bedich or the services he offers, visit his website at http://www.adazzlingsmile.com or call his office at 330-615-1598 to schedule an appointment.