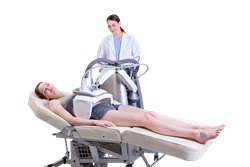 Gyeonggi-do, KOREA (PRWEB) February 23, 2017
On Feb. 14, the Korean Intellectual Property Tribunal ruled against BTL Holdings Limited ("BTL") in the dispute over the validity of its system patent for subcutaneous treatment. The decision renders the BTL patent invalid, according to court documents*.
In April 2016, BTL filed a petition with the Seoul Central District Court requesting an injunction to stop sales of enCurve—developed by Lutronic—for infringement of BTL's patent. In response, Lutronic filed a counterclaim requesting a patent invalidation trial before the Intellectual Property Tribunal.
During the patent invalidation trial, the tribunal determined that the BTL patent did not meet one of the essential requirements for patentability at the time of registration. Specifically, it did not meet the "non-obvious subject matter" condition for patentability. "Non-obvious subject matter" is that which can easily be invented by another party with basic knowledge of the existing publicly available prior art, and it is not patentable. The patent invalidation ruling will play an important role in the remaining BTL case.
Lutronic's radiofrequency (RF) system, enCurve, was developed independently using historical and publicly available technologies and has European CE MDD certification. The MFDS-approved indication for enCurve is waist circumference reduction for obese patients with a BMI ranging from 25 kg/m² to 35 kg/m².
ABOUT enCurve
enCurve is an easy and comfortable way to selectively target and heat adipocytes using radiofrequency to induce apoptosis while leaving surrounding tissues such as skin and muscles unaffected. Up to 300 watts delivers ideal power for optimal treatment outcomes with shorter operating time. enCurve utilizes Personalized Impedance Synchronization Application Technology (PISATM) to more safely deliver heat deep into the subcutaneous layer. This non-contact device features two applicators and supports a variety of treatment options for large areas at one time.
ABOUT LUTRONIC
Lutronic, a leading innovator in advanced aesthetic and medical laser and related technology, was established over 20 years ago to bring intuitive, robust, versatile devices that are affordable and efficacious to the worldwide medical community. Committed to improving medicine, Lutronic partners with key opinion leaders to advance science and ensure the efficacy of its systems. All systems are versatile and offer multiple settings and treatment options for customized treatments, which optimize outcomes for a wide variety of conditions and treatments.
With a focus on physician needs and patient outcomes, Lutronic dedicates time and funding toward the development of devices that offer features and improvements not found in today's market. Devoting more than 20% of revenues to R&D, Lutronic holds more than 270 current and pending patents worldwide. With more than 300 employees worldwide, Lutronic has offices in the US, Korea, China, and Japan, a world-wide network of distributors, and is ever expanding.
*Case Numbers 2016Dang1495, 2016Dang1633