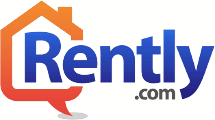 Los Angeles, CA (PRWEB) February 22, 2017
Rently, the premier real estate lockbox rental service, recently announced the re-launch of their website. Designed to better service both renters and property management professionals, the site offers a more robust user experience specially tailored to help renters better navigate through Rently's offerings.
Based in Los Angeles, Rently gives real estate property managers the ability to offer self-service showings of their listings to potential renters. A lockbox is placed at the property and verified renters are given a secure code to access the property without the manager present. It is a win-win for potential renters and property managers alike, as valuable time is saved.
Property managers are seeing great results from using Rently. They are able to manage more properties because valuable time is saved when they don't have to be present for every showing, and they're able to give their owners detailed information on showing activity. What's more, renters are able to make faster decisions about potential properties, thus shortening the leasing cycle.
"Our entire team at Rently is excited about the website re-launch," says Founder, Merrick Lackner. "The newly streamlined site will allow potential renters to quickly and easily find Rently-enabled properties, while property managers will be able to learn more about self-service showings and our premier real estate lockbox services."
For more information on Rently, visit http://www.rently.com or explore their recently launched blog for all things related to property management and real estate lockbox technology.
About Rently
Our focus is and has always been on the renter, helping to provide the industry with the tools necessary to make the renting process more efficient and effective for the renter. It turns out that what's best for the renter is also really helpful for property managers.
We believe in building a relationship with dynamic showing solutions that work for you. We want to provide our clients with the best solutions, designed based upon your feedback and expectations, and driven by a committed team of developers, account executives, and client success managers. We work with companies like Sentrilock, Trulia, Zillow, Appfolio, Buildium, and many others to insure Rently maintains usefulness in a rapidly changing marketplace.
###
For additional information please contact:
Main Support Line
(323)430-8566
support(at)rently(dot)com