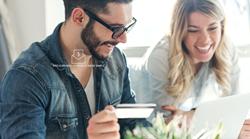 Avitus Group works hard to keep up with the latest trends and technologies. Not only in payroll, but in all the services we offer.
Billings, Montana (PRWEB) March 06, 2017
Avitus Group, a leading provider of co-employment and professional business services in the U.S. and worldwide, is launching a new cloud-based, automated payroll solution to augment the company's fully managed payroll services. Avitus Payroll officially launched in January of 2017 and provides automated self-service for the payroll function, with a dedicated support expert attached.
"Avitus Group's new solution offers a balance between fully managed payroll services and most cloud-based, automated solutions on the market that leave many companies out in the cold," says Avitus Group Public Relations Manager Dianne Parker. "As one of the largest employers in the co-employment industry, we're thrilled to roll out another service that will help businesses simplify, strengthen and grow."
Avitus Payroll functions include preauthorization, Secure Socket Layer (SSL) encryption on communications and full disaster recovery including multi-backup data storage. It also includes direct deposit, timekeeping, biometric security features and integration with QuickBooks. Customized options are also available.
"Payroll and timekeeping has significantly advanced over the years. Today, we are able to offer our clients added timekeeping security options like biometric features built into the timeclock unit where employees verify their identity and their punches by the utilization of fingerprint scanning at the time of punching in and/or out. Punches can also be recorded via mobile application that can be geographically fenced to ensure that employees are clocking in and out from an approved worksite location and not from home or on their way into or after having left their worksite location. These added features can help ensure that businesses are not only able to record time accurately for their staff members but also that their employees are paid accurately for all hours worked each pay cycle," says Avitus Group Business Development Manager Chris Balster. "Our members are thrilled to have these options available."
"Avitus Payroll differs from other offerings on the market because it bridges the gap between automated, cloud-based solutions and fully managed ones. Avitus Group assigns a dedicated support expert to every client account. If they ever have a question, clients can contact their dedicated Avitus Payroll support expert and get the same friendly, knowledgeable person on the line every time," says Avitus Group Payroll Manager KaSandra Gore.
"Payroll technology is truly changing the way businesses manage the payroll function. Technology has brought payroll to the cloud, mobilized it, integrated it with accounting, simplified compliance and made it data-driven. Clients appreciate the convenience of a cloud-based payroll solution, and they also value the easy accuracy of an automated offering," says Avitus Group Vice President of Business Development Travis Bruyere.
In addition to eliminating duplicate entries into accounting systems such as QuickBooks, Avitus Payroll also enables companies to simplify the payroll portion of human capital management by scaling payroll as they go, running scenarios and using tracking tools on things like pay increases. Access to payroll for managers and employees comes via the cloud, which has become an essential offering in any payroll solution. Avitus Group's payroll trends article outlines 5 payroll technology trends, including cloud-based payroll solutions.
"Cloud-based technology is such an asset for businesses. Via cloud-based self-service, payroll managers and employees alike can check their payroll information anytime, anywhere. Avitus Payroll makes it very easy for businesses to do payroll, and with preview and automated check calculation, they can be sure that their payroll is accurate every time," says Avitus Group Director of Payroll and Benefits Jodi Milliron. "The positive feedback from our clients in the first quarter since launching this service has been overwhelming."
"Avitus Group works hard to keep up with the latest trends and technologies," says Avitus Group Executive Vice President Josh Balster. "Not only in payroll, but in all the services we offer."
For companies that prefer a more hands-off approach, Avitus Group also offers fully managed payroll services. With a fully managed solution, clients retain anytime, anywhere access to their payroll information. At the same time, Avitus Payroll experts customize and manage all of their payroll functions, including vital reporting activities.
Avitus Group is a worldwide company that simplifies, strengthens and grows businesses by providing 'back office' support (payroll, accounting, taxes, recruiting, information technology, human resources and much more). When a business uses Avitus Group, all of the necessary yet burdensome functions of the business become Avitus Group's responsibility, so the business can focus on what it does best. Avitus Group serves clients nationwide through regional office locations from coast to coast. The company also serves international clients through partner locations in Europe, Canada, China, England, India, Japan and Singapore.