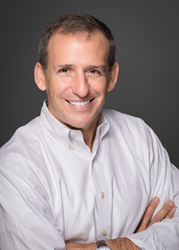 Chevy Chase, Md. (PRWEB) February 21, 2017
The JBG Companies today announced the appointment of Steven Museles as Executive Vice President and General Counsel. In his new role, Mr. Museles will serve as a senior officer and member of the executive leadership team and as an advisor and resource to the Board of Trustees of JBG SMITH.
Museles is an accomplished corporate attorney and brings extensive experience in strategic planning, corporate transactions, securities issuances, mergers and acquisitions and real estate investment trusts (REITs).
Most recently, Mr. Museles was the Executive Vice President, General Counsel and Chief Compliance Officer with Alliance Partners LLC. Prior to that, Mr. Museles worked for 14 years with CapitalSource Inc. in many different roles including Executive Vice President and Chief Legal Officer, Co-Chief Executive Officer and member of the Board of Directors. Prior to CapitalSource, Mr. Museles was a partner at Hogan Lovells. Mr. Museles earned his JD from Georgetown University Law Center and BA from the University of Virginia.
"We are thrilled to have Steve join our team," said W. Matthew Kelly, Managing Partner of JBG and CEO designate of JBG SMITH. "With more than 25 years of experience working with public companies and REITs, Steve brings expertise and savvy that will be critical to our success as a public company for years to come."
JBG SMITH will be a newly created, publicly traded company listed on the New York Stock Exchange following the spin-off of Vornado's Washington, D.C. business and its merger with certain select assets of the JBG Companies, expected to be completed in the second quarter of 2017.
The addition of Mr. Museles to JBG SMITH rounds out the executive leadership team, following the appointment of Stephen W. Theriot as Chief Financial Officer announced on February 13, 2017.
The new JBG SMITH Properties will be the largest and best-in-class, publicly traded, pure-play real estate company focused on the Washington, DC market. It will hold, directly or indirectly, (i) 72 operating assets aggregating approximately 21.4 million square feet, comprised of 52 office assets aggregating over 14.8 million square feet, 16 multifamily assets aggregating 6,432 units and four other assets aggregating approximately 785,000 square feet; (ii) four wholly owned office and multifamily assets under construction totaling approximately 821,000 square feet; (iii) nine near-term development office and multifamily assets totaling over 2.1 million estimated square feet; and (iv) 47 future development assets totaling approximately 23.5 million square feet of estimated potential development density.