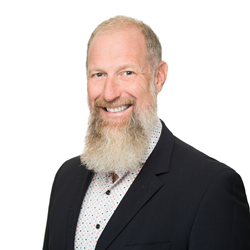 CHICAGO (PRWEB) February 22, 2017
Prospect database services firm Target Data has named Michael Mathias to president after the Chicago-based company experienced an explosive period of organizational growth.
Mathias, who joined the company as chief strategy officer in 2016, will manage Target Data's growing service offerings, increasingly complex operations and enterprise-focused client acquisition strategy. In his role as CSO, Mathias expanded the sales and marketing teams, and developed a strategy department that provides a unique, white-glove service to clients.
The executive move comes after a year of aggressive growth at Target Data. Mathias, along with COO Marshall Gibbs, led the company to double its employee headcount and launched two new product offerings. Throughout the company's changes, client retention remained high at 98 percent and revenue increased by 30 percent.
"We brought Michael into Target Data because of his stellar record of accomplishment of accelerating high-growth companies," said Ross Shelleman, founder and CEO of Target Data. "He has experience building successful organizations, knows the data-driven marketing ecosystem inside and out, and understands the inner workings of large enterprises. His contributions to Target Data and our tremendous staff have been invaluable to our growth as an organization."
Founded in 2007, Target Data merges clients' first-party data with third-party data to identify the attributes of brands' most valuable customers. From there, prospect models are created and high-value prospects are targeted at the household level through addressable cross-channel marketing campaigns, including direct mail, email, programmatic display, mobile, and television.
A former executive at Merkle and Acxiom, Mathias has more than 25 years of experience in database and digital marketing, analytics, and customer relationship management. Mathias said he came to Target Data because the company is challenging long-held assumptions about data-driven marketing.
"Despite all the data available to them, marketers still ask us 'how do I make sense of all of this information and talk to my prospects and clients?'," said Mathias. "Our targeted marketing model finally allows brands to execute one-to-one marketing at scale, and I'm excited to lead the way in bringing that message to marketers."
Prior to joining Target Data, Mathias served as managing director of FindLaw, a Thomson Reuters company. He earned a bachelor's degree in English from Occidental College and a master of business administration degree from the Carey Business School at Johns Hopkins University.
For more on Target Data's offerings and career opportunities, visit http://www.targetdatacorp.com.
About Target Data
Target Data is the preferred marketing partner of mid-size companies that need to find actionable opportunities in their data and maximize ROI through highly-targeted data analysis and campaign execution. When companies want to connect with more and better customers and leverage their data as a strategic asset, they trust Target Data to help them achieve this goal. This is accomplished by providing a data-driven solution for their addressable marketing channels, and providing the outputs, reporting, and optimization to grow their business in a way that's hands-on, collaborative, and focused on results.