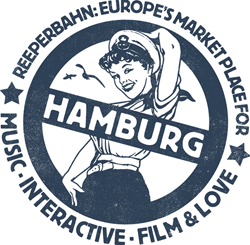 Austin, TX (PRWEB) February 22, 2017
The City of Hamburg, Germany and its partners present Reeperbahn Hamburgers at SXSW 2017, a series of events organized in the spirit of the Reeperbahn Festival bringing together a collaboration of music, film and digital technology. A total of six tech start-ups will be participating in the March events hosted in Austin. Additionally, executives from three leading Hamburg tech companies will be speaking on two SXSW panels during SXSW Interactive.
"Many start-ups from Hamburg have long since become international players – InnoGames, Facelift, Mytaxi and XING – to name a few," said Matthias Beer, project manager of media relations at Hamburg Marketing. "With Spherie, we previously brought a very successful start-up to SXSW. This year we are thrilled to travel with six amazing start-ups to Austin. As a place known for its internationality and tolerance, we are also happy that Harald Neidhard from the Hamburg-based start-up MLOVE will be on an official SXSW panel to show how tech can help solve social challenges."
Start-ups from Hamburg:
Six start-ups from Hamburg will be showcasing new innovations in the areas of sports, medical and visual technologies, as well as market research and BaaS:

(Recently NÜWIEL received third place at the Food+City Challenge in Austin, and it will participate at Smart City Day on Sunday, March 12 during SXSW.)
Reeperbahn Hamburgers:
In addition to presenting these start-ups, Hamburg will host several networking events during SXSW, where entrepreneurs, investors and media can connect.
 

TexConnect will bring together top professionals in the entrepreneur and tech space with key investors and media on Saturday, March 11 from 2 to 4 p.m. at Reeperbahn Hamburgers (c/o Downtown Burgers, 503 East Cesar Chavez Street, Austin, TX 7870).
Two Reeperbahn Hamburgers receptions will be exclusively available to SXSW badge holders who are interested in meeting with representatives from Hamburg's digital industries. This event will be held on Saturday, March 11 and Sunday, March 12 from 4 to 7 p.m. at Reeperbahn Hamburgers. A reception for professionals from the music industry will also be held on Wednesday, March 15 from 4 to 7 p.m. at the same location. Badge holders will have the opportunity to meet with leaders from Hamburg's music industry.
The Digital Media Women Day on March 13 from 3 to 7 p.m. at Reeperbahn Hamburgers will provide an international platform to discuss, deliberate and create visibility around digital leadership and ideas that matter most to women. Digital Media Women (#DMW) is a network of women in tech and media from Germany, founded in Hamburg.
Music Cities Mixer, presented by Music Cities Network and the cities of Aarhus, Groningen, Hamburg and Sydney, will be a musical mash-up of these international hotspots discussing the future of music across the globe on March 16 from 4 to 7 p.m. at Downtown Burgers.
Recommended panels at SXSW:
In addition to these events, four Hamburg start-up executives will be speaking on two SXSW panels. Harald Neidhardt from MLOVE Inc. will be moderating the panel Tech for Good: Solutions for the Refugee Crisis, in which participants will discuss how technology and communities can be used to create solutions for the greater good. Arne Kittler with XING and Ina Feistritzer and Martin Recke with SinnerSchrader will be speaking on The Product People Shift panel to discuss why today's society is experiencing a shift to product and product thinking, to people and human-centered design, and to the product personnel who make all this magic happen.
"Hamburg facilitates a vibrant start-up ecosystem, and we look forward to showcasing some highly innovative technologies coming out of our city," Matthias Beer said. "We would also like to take the opportunity to invite start-ups, entrepreneurs and investors to join us in September at the Reeperbahn Festival, Europe's largest club festival and one of the most important international events for the music and digital industries."
More information and RSVP on Hamburg at SXSW: http://www.hamburg-business.com/
About Reeperbahn, St. Pauli and Hamburg:
Hamburg – a hub for creative industries and a city on the waterfront – is the most dynamic economic region in northern Europe. Hamburg is the advertising and media capital of Germany and the favorite working place for creative minds, artists, musicians, game designers and major industry leaders such as Facebook and Google. The Hanseatic city is one of the top locations in Europe for start-ups. As the center of the country's music industry, it attracts both artists and music business professionals and hosts one of the three biggest and most important music business events in Europe, with around 35,000 visitors: the Reeperbahn Festival from September 20–23, 2017. 
The city's wide variety of high culture provides a stimulating environment and excellent opportunities for creative spirits and start-ups. The legendary clubs on the infamous Reeperbahn have been seen as springboards to fame: the Beatles were not the only ones to have their breakthrough here. Most of the young music scene is based in the districts of Altona and St. Pauli – home to the Reeperbahn. Hamburg's position as one of the most dynamic economic regions in Europe is rooted in a mix of economic potential and a high standard of living. Many start-ups from Hamburg successfully developed into international companies, including InnoGames, Bigpoint, Facelift, Goodgame Studios, Jimdo, mytaxi, and XING. Start-ups such as Dreamlines, Kreditech, Stuffle and Sonormed continue to write this success story.
Further information on partners, activities and events at SXSW, visit: http://www.hamburg-business.com/