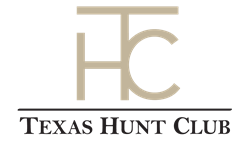 Hunt and fish a network of private ranches all across Texas.
Dallas, Texas (PRWEB) February 28, 2017
Texas Hunt Club (THC) has launched a new and innovative way to hunt and fish Texas. For years, the only way to access private land was by leasing or owning it. Today, there's an alternative to both. Texas Hunt Club leases land across the state and sells memberships to people who have access to this network of ranches for roughly the same cost as leasing a single location ranch.
The company launched because the founders believe that "Texas is too big to hunt one ranch". This is their slogan and is clearly accentuated on their website, TXHuntClub.com. Joe Saad, Cofounder and Chairman, explains that he found himself wanting to experience the Piney Woods of East Texas, the rolling plains out west, and the Hill Country, but there just wasn't a cost effective way to do so. Now there is.
According to Cody Roberts, Cofounder and CEO, Texas hunters spend about $500 million annually on leases. Roberts thinks that the actual market for THC is larger. He said, "Landowners who don't currently lease to hunters will find our model so attractive that they will begin leasing to THC not only for passive income, but to also increase the value of their land." Meanwhile, he explained that THC solves many problems that landowners encounter when leasing to a group of individuals.
Texas Hunt Club does the work that landowners and lease hunters did in the past. They have cowboys on retainer who build and maintain feeders and blinds, check game cameras, plant food plots and make sure that the time intensive hunting and fishing management efforts are handled.
Recently, a landowner with over 12,000 acres leased to hunters asked Roberts, "I have lease hunters who run around like they own the place. They stay for months on end and leave trash everywhere. Can you solve this problem?" Roberts explained, "Our model solves that. This is controlled access hunting where members go through the app reservation system. You'll know who is on your land, where they are, and what they're hunting. You can reserve your own land when you wish using our system so you can have control unachievable under the old lease model."
Technology is front and center as a primary pillar of the Texas Hunt Club business model. Cellular game cameras will send images to a robust mobile app and website that members will have access to as they watch game on ranches across Texas. This same app will feature a sophisticated reservation system to give members the ability to claim a field, lake, deer blind, duck blind or camp site on THC ranches. "There's value in knowing that when you want to get away, and hunt, fish, photograph or camp, you can. I want that; Texans need that," says Saad.
"Imagine this. Maybe bad weather is east, so you go west for your fishing outing. Imagine, at your fingertips, having access to numerous ranches by simply making a reservation," muses Saad.