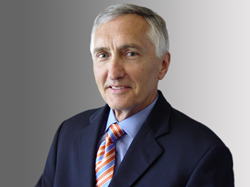 (PRWEB) February 22, 2017
Bill Phillips has joined the World Protection Group, Inc., as a security consultant. http://worldprotectiongroup.com/. WPG is a full service international security firm that specializes in Executive Protection. Their philosophy and techniques are based on the United States Secret Service method of providing proactive and preventative protection.
The World Protection Group has worked with some of the most high profile individuals in the world, and in the history of the firm has never experienced an incident that might have caused harm or embarrassment to their client. Their core client base is Political Dignitaries, Corporate CEOs and their staffs, High Net- Worth Individuals and their Families, Entertainment Organizations, Celebrities and Corporate Security.
With over 40 years of corporate and consulting experience, Phillips has a unique background and experience providing him with expertise in all aspects of Risk/Threat Management, Continuity of Business/Contingency Planning, Security and Safety Management and Security Convergence.
A thought leader and innovator in security and safety, Phillips has made presentations to professional, governmental and industry groups, serves on national standard committees, testified before Congressional committees and government agencies and lectures at universities and colleges.
With the World Protection Group, Phillips provides clients with business and residence risk and threat evaluations, violence prevention and response training for client's staff, develops plans for and oversees projects to improve security through security technology, develops emergency and contingency plans for business and events and advises clients on liability risk and steps to mitigate and/or control related risk.
"I would like to welcome Bill who I have known for many years to WPG. Bill is an outstanding security professional and we are happy to have him on the WPG team as well as to service our high end clients security needs," says Kent Moyer, CEO of WPG.