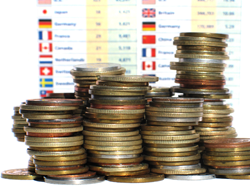 Nicosia, Cyprus (PRWEB UK) 21 March 2017
Eurivex announces international companies contemplating a listing on a euro-zone stock exchange at very reasonable costs and easy procedures may consider a listing on the Emerging Companies Market of the Cyprus Stock Exchange (ECM/CSE) with the registry or depository maintained in CREST.
The ECM/CSE is the MTF Market of Cyprus, operated by the Cyprus Stock Exchange (CSE) and allows international companies to list their shares, bonds and other derivatives while maintaining the registry in CREST, allowing settlement into Clearstream, Euroclear and other national depositories.
Eurivex Ltd., (http://www.eurivex.com) an EU Investment Firm, regulated by the Cyprus Securities & Exchange Commission (CySEC) number 114/10 and licensed to deal in capital markets is a specialist firm offering listing solutions for various types of shares and private corporate bonds on the Vienna Stock Exchange, the Cyprus Stock Exchange and other EU exchanges.
Eurivex is an approved Nominated Advisor (Nomad) for listings on the Emerging Companies Market of the Cyprus Stock Exchange (ECM/CSE) under whose responsibility the listing is made and offers a complete package of structuring, consultation, preparation, submission of the application and securing the listing permission on behalf of clients with a 100% success rate.
Eurivex has helped customers list ordinary shares, preference shares, bonds and Performance Linked Notes on the ECM/CSE while maintaining the registry in the Cyprus CSD Depository or in CREST.
SPV establishment
The fastest and easiest way for international companies to secure a listing is to establish a UK/Irish based Special Purpose Vehicle (SPV), which will become the Issuer and allows for setting up the registry in CREST.
For bond listings, the SPV may be a limited liability company with minimal paid up capital whereas for share listings, the SPV must be formed as a public limited liability company or PLC with minimum GBP 50,000 paid up capital when PLC is established in the UK.
Setting up is very easy and is done online with costs ranging between GBP 125 to GBP 450.
Alternatively, for already established companies that wish to act as Issuer, they will need to deliver a full set of corporate documents, together with a Good Standing Certificate (not more than 1 month old) from the authority where they are registered in English.
Listing procedures
Listing procedures are very simple and flexible on the ECM/CSE. Issuers don't need to:

Submit Prospectus to the Capital Markets Commission. The listing is made via Admission Document submitted to the CSE,
provide daily volume, which means the Issuer is under no obligation to provide liquidity,
adhere to maximum ownership rule, hence one beneficial owner can hold 100% control,
have minimum public float.
Listing can be made in all major currencies but trading is in euros and sterling when registry is maintained in CREST.
Trading in the shares is possible electronically and remotely through electronic online trading platforms or through off-the-floor transactions executed directly through the CSE or via CREST.
Minimum listing requirements
1) Every listed company on the ECM needs to appoint an approved by the Cyprus Stock Exchange Nominated Advisor (Nomad) which will be responsible for the company's listing.
Eurivex is an approved Nomad, with a 100% success track record and is currently the most active Nomad on the Cyprus Stock Exchange.
2) The minimum value of the listed financial instruments must be at least EUR 200,000.
3) The Issuer needs to have minimum 3 Directors for share listings and 1 director for bond listing.
4) The Issuer needs to have minimum 10 shareholders for share listings and 1 bond-holder for bond listing.
5) For new SPVs, a detailed business plan will need to be submitted.
6) For new SPVs, a 3-year financial forecast based on IFRS will need to be submitted.
On-going obligations
Every listed company on the ECM/CSE needs to:

prepare and submit its Audited accounts prepared and based on IFRS within 4 months after financial year-end;
submit its first half management accounts (not audited) 4 months after end of first half;
All Corporate action including notification for holing AGM/EGM, the results of the AGM/EGM, bonus share issues, mergers and acquisitions, changes in Directors, major shareholder transactions and announcements that will have a major impact on the share price will need to be notified to the CSE.
IPO
An Initial Public Offering (IPO) up to EUR 2.5 mln may be done under simplified procedures.
If the amount of the IPO is above EUR 2.5 mln, then the Issuer needs to submit a prospectus to the Cyprus Securities & Exchange Commission for approval before it can proceed. Eurivex can help in the preparation of a Prospectus.
Otherwise, the Issuer will proceed with the listing of already issued shares/bonds sold via private placement to well-informed investors without any limitation.
Using the ECM/CSE to your best advantage
A listed company on the ECM/CSE is ideal for beneficial owners to:
Tap pension and other regulated funds such as UCITS to raise money for various projects considering that institutional investors can only invest in listed titles (shares or bonds) trading on recognized stock exchange such as the ECM/CSE,
Acquire other companies, listed or private, operating anywhere in the world either by cash or through share issue/share swap to bring those companies under the control of the listed company,
Offer an exit route to other investors who insist on having a guaranteed method to exit an investment, which can be done by a buyback of shares at a valuation and timing agreeable to all parties,
Issue shares to raise money from other investors.
Fund raising
A listing on a major stock exchange such as New York, London's AIM or Frankfurt does not mean automatic placement of shares and the same also applies to Cyprus.
A successful fund raising campaign should first start from the Issuer's home country, based on the management track record, and a better understanding of the Issuer's prospects and business.
It should be followed up with intensive investor road-shows and private meetings to raise funds.
Tax advantages of Cyprus
Cyprus has one of the lowest tax rates in Europe. The corporation tax rate is 12.5% on net profits. International companies may secure Cyprus Tax Identification Number (TIN) when the majority of directors are based in Cyprus. Other key advantages include:
There is no withholding tax on dividends, interest and royalties paid to non-resident individuals or companies.
Profits from the disposal of shares are not taxed.
No exchange control restrictions.
Cyprus has more than 50 Double Tax Treaty agreements which can be exploited for tax optimization.
Reasonable fees
Eurivex can provide a complete package of establishment, nominee directorship, nominee shareholding, legal, accounting and audit (through third parties), setting up CREST registry, custody of financial instruments in CREST, to securing the listing application and offering investors its automated on-line brokerage platform for trading in the listed financial instruments.
Whereas a similar listing on another stock exchange would cost at least EUR 300,000 and more, the complete package offered by Eurivex will be a fraction of this. For further info, please contact Eurivex at info@eurivex.com or visit our web site at http://www.eurivex.com.