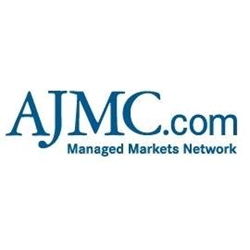 A study in The American Journal of Managed Care finds personalized coaching for diabetes reduces hospital visits.
CRANBURY, N.J. (PRWEB) February 22, 2017
Giving patients with diabetes customized coaching sessions, rather than a one-size-fits-all approach, leads to fewer trips the emergency room, fewer hospital admissions, and better blood pressure and glycemic control, a new study in The American Journal of Managed Care® (AJMC®) finds. The study can be found here.
The study comes as health plans increasingly look for strategies, including health coaching, that can head off costly hospital visits or complications like kidney failure or strokes for patients with diabetes, heart disease, or other chronic conditions. Diabetes education and health coaching strategies take a variety of forms, from telephone coaching, to in-person classes, to digital programs that combine customized prompts with an online coach and support group.
The AJMC® study, led by Cindy Reistroffer, DSc, of Priority Health in Michigan, examined a group of 1520 patients in a commercial plan who received "coaching for activation," a tailored approach designed to match coaching techniques with individual patients' "knowledge, skills, confidence, and motivation." Health measures, trips to the emergency room (ER), and hospitalizations were measured over a 19-month period, with results compared with 16,277 patients who received a more traditional care management program.
Results showed that the group with traditional care management had 18.3% more trips to the ER and 97.8% more hospital admissions. The group with customized coaching had lower A1C levels and better systolic blood pressure. Medication adherence was not affected, but the authors write this may have been due to cost-sharing changes that increased immediate out-of-pocket costs for patients newly diagnosed with diabetes.
Significantly, the same care managers worked with both groups, the difference was the coaching method.
"The findings suggest that coaching interventions that are based on activation level may help care managers engage in more effective interactions that strengthen a patient's role in managing his or her healthcare," the authors write.
The authors suggest several areas for future research, including a study of whether "coaching for activation" would produce the same results among Medicare or Medicaid enrollees.
About the Journals and AJMC.com
The American Journal of Managed Care® is the leading peer-reviewed journal dedicated to issues in managed care. AJMC.com distributes healthcare news to leading stakeholders across a variety of platforms. Other titles in the franchise include The American Journal of Accountable Care®, which publishes research and commentary on innovative healthcare delivery models facilitated by the 2010 Affordable Care Act; and The American Journal of Pharmacy Benefits. AJMC®'s Evidence-Based series brings together stakeholder views from payers, providers, policymakers and pharmaceutical leaders in oncology and diabetes management. AJMC® also leads the ACO & Emerging Healthcare Delivery Coalition™, which brings together healthcare stakeholders seeking to advance payment reform and share best practices for assuming risk in healthcare. For information about publications or the ACO Coalition, please call (609) 716-7777, x. 144.