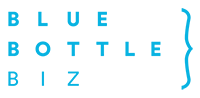 Our Discovery Paths tailor to the needs of time-strapped employees. Christian Smythe, Head of Content & Partner Strategy
New York (PRWEB) February 23, 2017
BlueBottleBiz, the first collaborative learning platform for business professionals, experienced a 100 percent increase in the amount of bite-sized learning modules, called Discovery Paths, hosted in the platform's business library in 2016. Discovery Paths grew from 300 in 2015 to 600 last year, as the bite-sized learning trend continues to gain momentum.
In response to modern learners' demands for lean learning opportunities, BlueBottleBiz created Discovery Paths as a way for professionals to catch up on specific business topics quickly. Discovery Paths take less than 90 minutes to complete in their entirety, and can be picked up where learners leave off at any time. Discovery Paths are accessed via desktop or through BlueBottleBiz mobile apps, making bite-sized learning more achievable for professionals on the go.
"A recent Deloitte survey tells us that on average, we dedicate 2.7 hours to professional development per week," said Christian Smythe, head of content and partner strategy. "With so little time devoted to learning in professional settings, consuming longform texts and sitting through training courses are out of the question for most. That's where customized, bite-sized learning comes into play. Our Discovery Paths tailor to the needs of time-strapped employees."
Discovery Paths combine multiple content formats – including lean articles, chapters and video – into one navigable learning module. BlueBottleBiz currently hosts Discovery Paths covering a wide range of topics, including:

Aside from providing professionals with bite-sized learning opportunities, Discovery Paths can be used to promote companies, brands and individual thought leaders. For companies and publishers alike, a unique feature with Discovery Paths is having the ability to pair an organization's own content with native content hosted in BlueBottleBiz.
"The overarching purpose of our Discovery Paths is to provide easy-to-consume content to help members expand their knowledge," said Heather MacNeill, head of marketing and communications. "With Promotional Discovery Paths – used for content marketing – we work with organizations and publishers to create custom paths that promote a brand or initiative, while giving the content a learning twist. The key is to deliver a package that is useful to the recipient, but still gets the company message across."
For more information on the various types of Discovery Paths, or how BlueBottleBiz is helping to reshape corporate learning by combining expert content with a professional network and collaborative tools, visit BlueBottleBiz.com. Click "Free Access" to begin learning.
###
About BlueBottleBiz
BlueBottleBiz, the first collaborative learning platform for business professionals, empowers its members to grow talent and share knowledge using the most expansive digital business content library and the most modern social and content marketing tools. The platform provides businesses, publishers and other members the ability to increase brand visibility, establish thought leadership, learn from industry experts and build global connections. Since its inception in 2012, BlueBottleBiz has earned the trust of 350 publishers, allowing the platform to feature 30,000 books, videos, journals and other resources. In a crowded marketplace, BlueBottleBiz offers the clear competitive advantage of applying the sharing economy principles to the knowledge space. To learn more about the platform or to sign up for a free trial, visit http://www.bluebottlebiz.com.