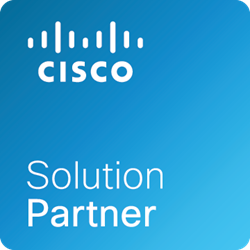 The partnership taps RoviSys into an extensive Cisco eco-partner system and implement solutions that help organizations stay efficient and competitive.
Aurora, Ohio (PRWEB) February 28, 2017
RoviSys, a leading independent provider of comprehensive process automation and control solutions and services, announced today that it has joined the Cisco® Digital Solutions Integrator Program. As a member of this new program, RoviSys will leverage state-of-the-art Cisco technologies and provide hardware and software that addresses Industrial IT and Business IT in manufacturing environments.
John Cunningham, Director, Business & Industrial IT at RoviSys said, "Our role is to give customers the right solutions for both industrial and business IT demands. The Digital Solutions Integrator partnership enables us to tap into an extensive Cisco eco-partner system to implement solutions that help organizations stay efficient and competitive."
The partnership provides an opportunity for Cisco customers to work with an industry leading integrator, and truly benefit from integrating across the plant floor. Initiatives to provide greater visibility into more aspects of the manufacturing environment, increase throughput, improve quality, improve equipment efficiency, reduce downtime, and maintain security will be common endeavors. The collaboration offers particular value in IoT and Cyber Security, enabling customers to make informed decisions around reliable manufacturing data.
About RoviSys
The RoviSys Company provides resources, experience and skills to solve and support process control, control automation and integration, and building automation challenges, with over 25 years of real solutions for the Chemical, Petrochemical, Life Science, Consumer Packaged Goods, Glass, Metals, Power & Energy, Water & Wastewater, Paper & Wood, Oil & Gas, Data Centers, and Building Technology industries. For more information, visit http://www.rovisys.com.