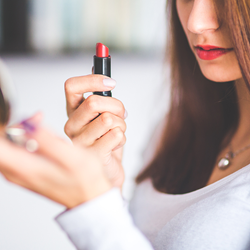 Juvly will most likely be one of the first practices in the United States to receive the product and Dr. Harper will have the opportunity to train others in the use of these new products
Columbus, Ohio (PRWEB) March 14, 2017
Galderma, the manufacturer of Dysport, Sculptra, and the Restylane Family of Fillers saw the need for a dermal filler to cater to those who have expressed interest in fillers, but demand a natural looking result.
This demand sparked the design and development of two new fillers that have already proved to be wildly successful in the European market. We are very excited to announce Galderma's newest fillers, Restylane Refyne and Restylane Defyne, have been approved by the FDA for injection in the US Market for the treatment of smile and laugh lines.
The new Restylane Refyne and Restylane Defyne are injectable fillers similar to the other Restylane family of fillers, except Restylane Refyne and Restylane Defyne have been developed with Galderma's XpresHAn Technology. XpresHan technology ensures that these new injectables have a custom degree of Hyaluronic Acid crosslinking that will result a wide variety of flexibility and support that will meet individual patient needs. Restylane Refyne is designed to be very flexible and provide subtle support, while Restylane Defyne is designed to be less flexible and provide additional support needed to "build" facial structure. Both Restylane Refyne and Restylane Defyne will contain lidocaine, which will make the injection process as painless as possible!
Since Juvly Aesthetics is both a Galderma Presidential Champion Provider and because of Dr. Harper's status as a future national trainer for Galderma, Juvly will most likely be one of the first practices in the United States to receive the product and Dr. Harper will have the opportunity to train others in the use of these new products which will equate in total expertise of both Restylane Refyne and Restylane Defyne.