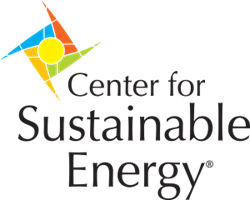 The VW investments present an opportunity to help create the smart grid of the future.
San Diego, Calif. (PRWEB) February 23, 2017
As part of Volkswagen's $14.7 billion federal settlement for the use of illegal smog check defeat devices in its 2009-15 diesel cars, the Center for Sustainable Energy® (CSE) offers planning recommendations for states to consider when deciding how to allocate their portion of the funding based on recommendations submitted to the California Air Resources Board (CARB) during the recent public comment period.
In California, CARB is closely instructing VW on how to expend $825 million that the automaker will provide the state over the next 10 years for zero-emission vehicle (ZEV) investments. It is estimated that on-road vehicles account for 33 percent of the state's greenhouse gas (GHG) emissions, making deployment of ZEVs among the most critical tools to pursue reduction strategies. This unique "ZEV Investment Commitment" will allow CARB to significantly expand on-going support of initiatives to help achieve GHG reduction goals, through sustained focus on efforts that lead to the decarbonization of the transportation sector.
CSE provided comments based on its diverse expertise in support of accelerated ZEV adoption and charging infrastructure deployment gained through administering California's Clean Vehicle Rebate Project (CVRP) and electric vehicle incentive programs in Massachusetts (MOR-EV) and Connecticut (CHEAPR). CSE hopes these ideas will serve other governments and public agencies in formulating and implementing ZEV plans. The recommendations outline ZEV Investment Commitment actions in the following areas:

ZEV Infrastructure
Public Awareness of ZEVs
Increasing ZEV Access
Green City Projects
Leverage Partnerships
Read the full article at EnergyCenter.org.
About the Center for Sustainable Energy®
Accelerating the transition to a sustainable world powered by clean energy.
Founded in 1996, the Center for Sustainable Energy (CSE) is a mission-driven nonprofit dedicated to developing a clean energy future that addresses climate change, increases energy independence and generates lasting economic and environmental benefits. CSE empowers such innovation by leveraging its expertise in clean transportation, distributed energy resources, energy efficiency, energy engineering and regulatory and policy support. CSE services include comprehensive program design and management, research and analysis, technical advising, incentive and rebate management, and education and outreach. Headquarters in San Diego with offices in Boston, Los Angeles and Oakland, Calif. Facebook - Twitter - LinkedIn.